Best Windows 8 apps this week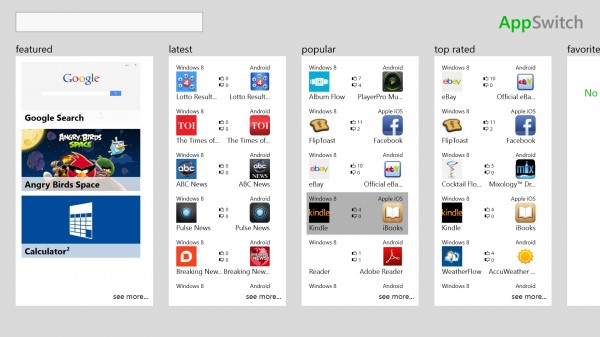 Ninth in a series. The world did not end last week, so here we are with this weeks installment of our weekly look at the greatest Windows 8 apps that got released or updated this week.
The store recently crossed the 35,000 apps mark worldwide according to MetroStore Scanner, and while you won't find that many apps in your local store -- the US app store has 22,876 currently -- it is remarkable after two months of release; 18,618 of those apps in the US store are free to download and use, while 4,249 are paid apps. That is a ratio of more than four to one, and while some free apps may include advertisement or in-game purchase options, it's still a healthy ratio for the store.
We have only eight apps this week for you because of Christmas.
If you are switching from Android or iOS to Windows 8, or use an Android or iOS device, you may find AppSwitch useful as it highlights apps available for these devices and their Windows Store equivalent.
The application displays Windows 8 apps on the left and their equivalent app on the right. While designed for the Microsoft operating system, it can also be used if you started with Windows 8 and got your hands on an iPhone, iPad or Android device later on. So, if you want to find out if a particular app is available for another operating system, try this app to do so.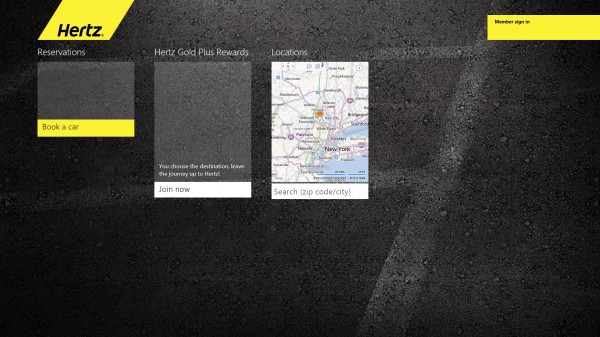 The official Hertz car rental application for Windows 8 uses location-based services if you allow it to. You can enter a zip code or city to get a visual listing of Hertz stores near the entered location and use the application to book a car right from the apps' interface.
A list of available cars is displayed after you enter a location, dates you want to rent the car and the car rental type. Here you see available cars listed with names, thumbnails, pricing and extras information, as well as options to pay directly or later to rent it. Various sorting options are available, for instance from lowest price to highest or starting with vans.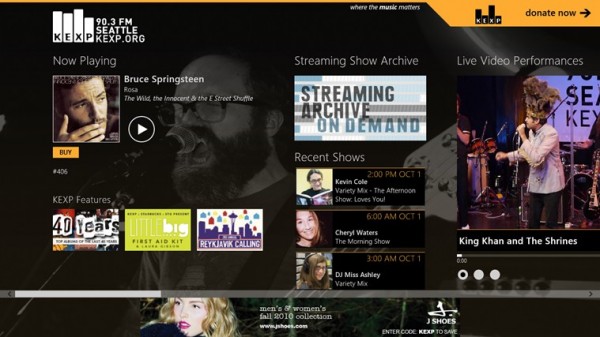 Seattle's KEXP radio broadcast application enables you to listen to music played on the radio station, check out live audio and video performances, listen to songs of the day and explore artists based on recommendations by the radio station.
You can furthermore tune in to recent shows that aired on the radio or access the streaming archive for a selection of past shows that you may have missed.
Parents Pregnancy & Baby Guide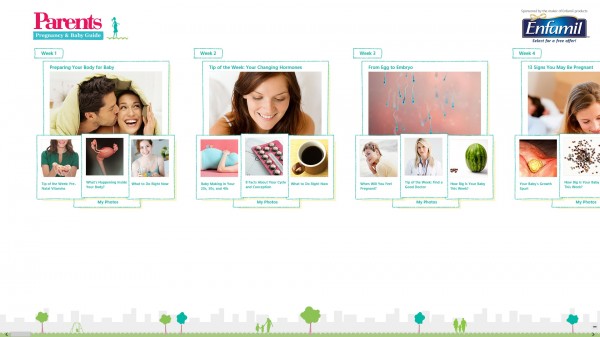 This may be an unusual pick for an application on a tech website but bare with me. The application walks parents through all weeks of pregnancy starting with week 1 of pregnancy to week 42, and then followed by a weekly baby guide.
It explains core concepts and things parents may want to do. Especially the what to do right now advice can be useful for women who are pregnant the first time as it explains recommended practices, e.g. reducing caffeine intake or quitting smoking.
The app provides you with options to add photos to each week which may be a nice thing to do. It has ads, and further reading will redirect you to the Parents website where articles and offers are displayed to you.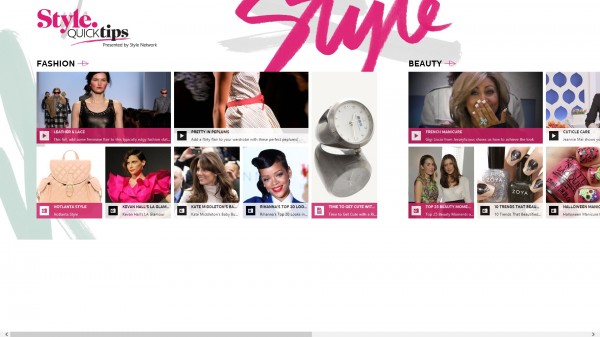 A fashion and beauty application for Windows 8 that provides women with the latest fashion, beauty and entertaining tips. The application offers videos and photo series that can be accessed right from within the application.
Related contents are displayed on the right when you open a video or photos series in the application. Note that you won't find lots of textual contents here, photos and videos dominate this app.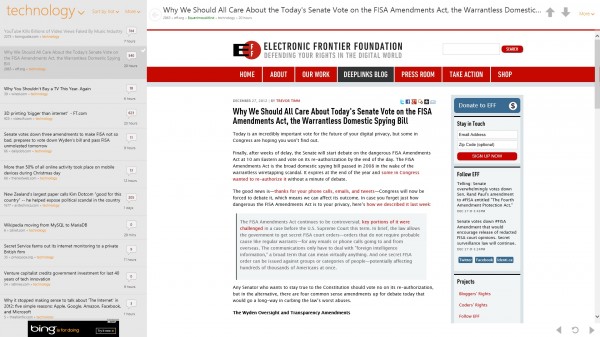 Probably the most popular Reddit application for Windows 8 right now. You can sign in with your Reddit account or browse Reddit as a guest instead using the app.
A list of threads is displayed on the left that you can sort and filter. You can for instance display the hottest items of the technology subreddit here, and either the comments or the linked content on the main area on the right.
Logged in users can vote stories up or down, or leave comments on their own. The application makes available all subreddits right in the app.
Daily KXCD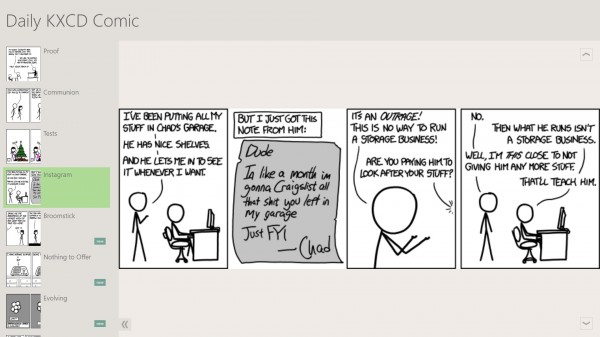 This is not a typo. The application brings the latest XKCD comics to Windows 8. The list of comics are displayed on the left, from newest to oldest. A click on a comic displays it on the right so that you can read it in full.
The arrow icon pointing to the left displays the comic in full screen by removing the sidebar navigation, the arrows pointing to the top and bottom load the next or previous comic instead. Sorry no link yet.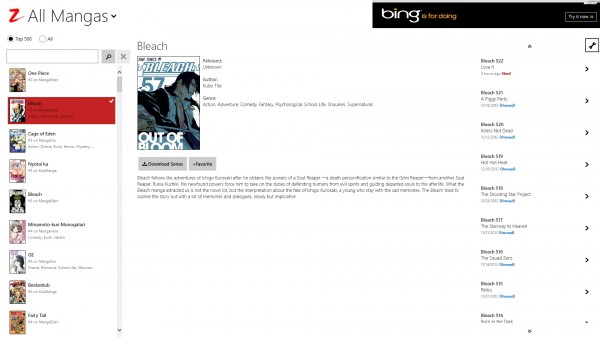 If you are a fan of Manga series such as Naruto, Dragon Ball, Bleach or One Piece, or have children that love to read these special types of comics, you may want to try the MangaZ application for Windows 8.
It gives you access to Manga series that you can download to your system to read them offline. The application keeps track of your reading so that you always know where to start reading again.
A search is provided that helps you find the Manga series you would like to read. Free users can only download episodes one by one, the app displays a "purchase" notification when you try to download series in bulk.