Qualcomm makes absent Microsoft look irrelevant at CES 2013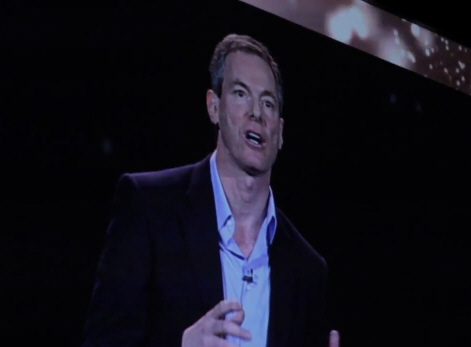 Pulling out of trade shows worked just fine for Apple, but Microsoft's decision to follow suit and drop out of the Consumer Electronics Show in 2013, and beyond, could have catastrophic consequences for the Redmond, Wash.-based company.
For years we have become accustomed to Bill Gates and, later, Steve Ballmer opening the show with THE keynote address. Now a company once considered by many as the most important in the industry has reduced itself to an afterthought.
Don't get me wrong -- Microsoft is not going away today, tomorrow, or even next year, but this egotistical move shows its decline. It is not Apple. It cannot draw the same media attention from a show of its own. CES is a global showcase and Gates and Ballmer, despite glitches, did masterful jobs of getting the attention of the entire tech world. We watched spellbound, year after year, as the company showed off what it had in store for us in the coming months. CES is the big tech event and Microsoft used to be the headline act.
But alas, I still have not reached the meat of the matter -- the reason this signals trouble in my mind. For that we need only look at who is replacing Mr. Ballmer as the pre-show keynote speaker. That man is none other than Paul Jacobs, the CEO of Qualcomm. The wireless telecommunications research and development company is, naturally, already trumpeting the speech.
In a post on its site, Qualcomm says that Jacobs' keynote will "highlight Qualcomm's Born Mobile theme that addresses mobile technology's role in the world. Thanks to anywhere, anytime communication, mobile technology brings people together and is enabling a powerfully connected future, a future that is now. Mobile has become an integral part of consumers daily lives, and it will continue to transform the way individuals and communities interact with one another and the world around them."
In other words, the future is ARM and mobile, and Microsoft is not there to be part of it. Despite a burgeoning ecosystem with Windows Phone and a brand new ARM tablet in the Surface RT, the company lags behind iOS and Android in what is largely considered the future of computing. Now Qualcomm can step forward and slap Microsoft in the face.
Don't get me wrong. I love Windows 8 and I think the company has a great mobile operating system -- top rated by many users. But perception is everything. Especially in today's world of 24-hour information and live-streaming news. When you disappear from that moment when everyone is watching, you have lost your step.
Microsoft made major changes in 2012 and CES was a chance to expound on those, give the world even more information, toot its own horn, and make a statement. Instead Microsoft decided to get kicked where it hurts most.