Corning announces atomically-improved Gorilla Glass 3 -- up to 3x more scratch resistant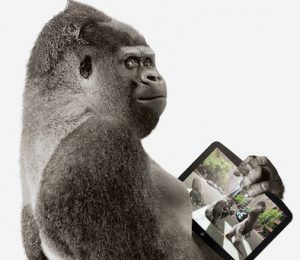 It's hardly one of the sexiest announcements to come out of this year's CES, but the news that Corning has improved its toughened screen glass will be welcomed by accident prone smartphone owners everywhere. As someone who drops their phone with distressing regularity, I can't begin to tell you how much I already appreciate Gorilla Glass's strength and scratch resistance.
Corning says changes to the atomic structure of its material means the new Gorilla Glass 3 with Native Damage Resistance boasts such improved durability that it can withstand deep scratches and cracks in the glass, so you'll be able to keep using a damaged phone or tablet for longer. Scratches you pick up along the way will be much less visible too.
"As a world leader in glass innovation, we are dedicated to meeting the needs of our customers with our product innovation," James R. Steiner, senior vice president and general manager, Corning Specialty Materials said, following the announcement. "We're excited to be able to provide our customers with an even tougher version of Gorilla Glass that is better-suited to meet the daily wear and tear of today's devices".
According to Corning, Gorilla Glass features in more than 30 major brands and 975 product models spanning more than 1 billion devices worldwide. The first devices to use Gorilla Glass 3 are expected to be unveiled this summer.