Windows 8 sinks with US laptop sales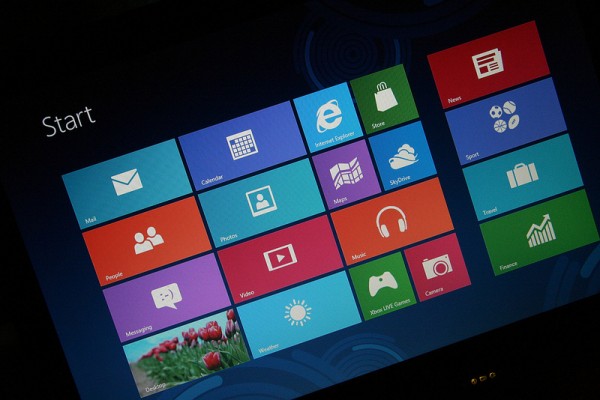 I rarely quote press releases, but analyst missives are a rare exception because sometimes they make the point so much better than any paraphrasing. "Despite the hype, and hope, around the launch of Windows 8, the new operating system did little to boost holiday sales or improve the year-long Windows notebook sales decline", according to NPD. That's the dismal news for US holiday retail sales between Nov. 18 and Dec. 22, 2012. Windows 8 is a disaster, as I expressed when NPD released early sales data in late November. Matters are worse. This is no longer the Titanic sinking but a fleet of ships.
Gartner and IDC are about to drop global fourth-quarter PC shipment data, but in context of today's separate report from NPD DisplaySearch, expect blood in the water and post-PC sharks circling the victims. According to DisplaySearch, tablet shipments surpassed laptops in the United States last year. Stated bluntly: "increasing tablet PC adoption is stymieing notebook PC growth". Yikes!
Windows 8 isn't the problem but changing buying habits, as consumers choose something they don't have (tablet) over something they do (PC) that offers similar benefits while opening new experiences. The operating system has much going for it, but not timing -- something broader sales reveal. During the holidays, while Windows laptop unit sales fell 11 percent, Mac mobiles declined by 6 percent.
The point: The overall market is in retreat. Windows 8's inability to keep PC sales afloat doesn't mean operating system is a total failure. Consumers simply want something else. Microsoft's challenge is wooing people to Windows tablets, which is good for OS license sales but not PC OEMs. A bunch of them announced even more Windows laptops in Las Vegas over the last couple of days. (After I posted, Microsoft's Brandon LeBlanc revealed 60 million Windows 8 license sales to date.)
That said, there is a troubling trend. Windows laptop revenue fell by 10.5 percent. In the low price points that compete with tablets, under $500, sales plummeted by 16.5 percent. Those above the price point rose by 4 percent. Average selling price: $429, buoyed by touchscreen models, which had ASP of about $700 and accounted for 4.5 percent of Windows 8 sales.
By comparison, Mac laptop sales rose about 100 bucks to $1,419. Stated differently: during the holidays every three Windows notebooks sold generated less revenue than every Mac, based on average selling price. Apple generates more revenue and higher margins per laptop than most Windows PC makers, which offers some insulation against declining sales.
Photo Credit: Pete