Microsoft launches the Windows Startup Challenge -- a competition for would-be app designers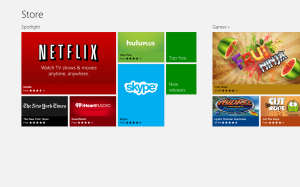 The problem with making apps -- whether for smartphones, tablets or the Windows Store -- is getting enough people to sit up and take notice. Sure, if it's good enough, word of mouth might propel it upwards, but the sad truth is a lot of great apps never get the traction they need to succeed.
If you have an idea for a Windows Store app, Microsoft's Windows Startup Challenge could be just the boost your concept needs. The winner of the app design contest will get the chance to launch their creation at DEMO Mobile in San Francisco on 17 April.
The rules of the competition are straightforward. All you have to do is sign up between now and January 29 and submit an app prototype. It doesn't have to actually be an app, it can be a video, a presentation, or some images. It just needs to meet the judging criteria.
You can go it alone, or as part of a team -- so long as the team has no more than five members and doesn't include any Microsoft employees. The app must be new, and not have been previously submitted to the Windows Store, although it can be an app that's already available on other platforms (like Android and iOS), provided it's your app of course.
If your prototype makes it past that stage (50 percent of your app's score will come from public votes), you'll then have to actually build it, and quickly. Finished apps need to be submitted by March 1 and run on Windows 8 and RT.
The winning team (well, two of them anyway) will be flown to DEMO Mobile in San Francisco and given the chance to launch their app in front of the press, seed investors and VCs. The top runners up will receive marketing packages and design and technical support.
If that sounds like something that appeals, sign up now, and good luck.