Google releases Chrome 24 -- get it NOW!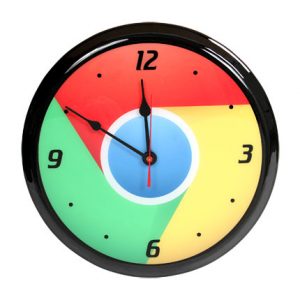 Google has released Chrome 24 to the stable channel for Windows, the Mac and Linux. And while there are no major additions this time around, the build still has enough to make for a worthwhile upgrade.
There's the usual focus on performance, for instance. When the Chrome 24 beta appeared the development team claimed a 26.3-percent improvement in JavaScript performance over the last year, and the latest release includes yet more optimizations. No need to take their word for it, though: run Chrome's Octane benchmark before and after upgrading, see for yourself.
Elsewhere, new support for MathML allows the browser to properly display mathematical content written using MathML markup. This new ability may not always be recognized by web pages (we found some complained that the browser "didn't support MathML"), but when they could use it, everything worked just fine.
Developers may be interested in CSS Custom Filters, which could allow them to create all kinds of visual effects (like curling page corners or cinematic transitions) via simple CSS code alone. The W3C "Filter Effects 1.0" document explains all the key details, and you can try out this experimental feature by going to chrome://flags and enabling CSS Shaders.
The release includes the usual lengthy list of security fixes, including a number of issues relating to PDF handling. The official Chrome Releases blog has the full list.
And while Google Chrome 24 may be short on major new features, there are an enormous number of smaller bug fixes, usability improvements and other optimizations included. The SVN Revision Log has everything you need to know (but beware, you'll be reading for a very, very long time.)