View the world from space on your desktop (sort of) with Desktop Earth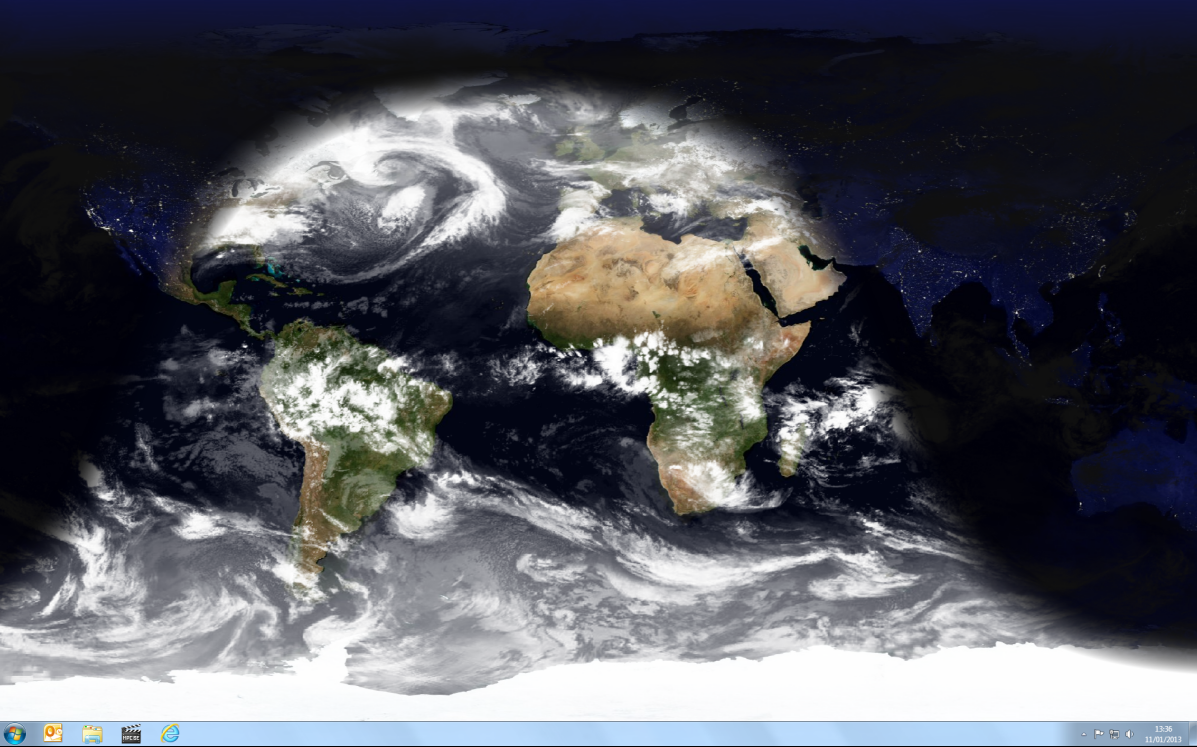 Let's be frank: the regular Windows wallpapers are a little dull. And setting up a more dynamic system can take quite some time, as for instance you research different wallpaper changers, and try to find a source which provides images you like.
If you're looking for a simpler way to liven up your desktop, then, you might prefer Desktop Earth, a small but simple tool which generates and regularly updates some gorgeous images showing the Earth from space.
This starts with some NASA images of the planet, which are updated monthly to reflect the seasons (foliage will turn from green to brown, the snow line will move, and more).
Desktop Earth can then overlay these with dynamic, updating clouds. Although while these look fantastic, they're not real snapshots, so you can't use the program for weather forecasting.
The program next grabs the time from your system clock, and uses this to darken areas of the globe where it's night (even adding city lights for extra realism).
By default Desktop Earth will update all this every 5 minutes, so you can watch as sunlight slowly creeps across the face of the planet.
And if this doesn't quite suit your needs then you can change the update interval (and many other program options) from Desktop Earth's Settings dialog.
Unlike some similar tools, the program doesn't use any real-time imagery, include any weather forecasting features, or provide anything else of great practical value. And if you regularly launch programs from desktop shortcuts then you'll probably find this kind of automatically updating wallpaper to be distracting in the extreme.
Desktop Earth does generate some beautiful images, though, is surprisingly light on resources (its background process used around 5MB RAM on our test PC), and is entirely free, with no adware or other installation issues to worry about. And if you'd like a more dynamic desktop then the program could be the ideal choice.