IBM looks into the future: Says steampunk will be the next big thing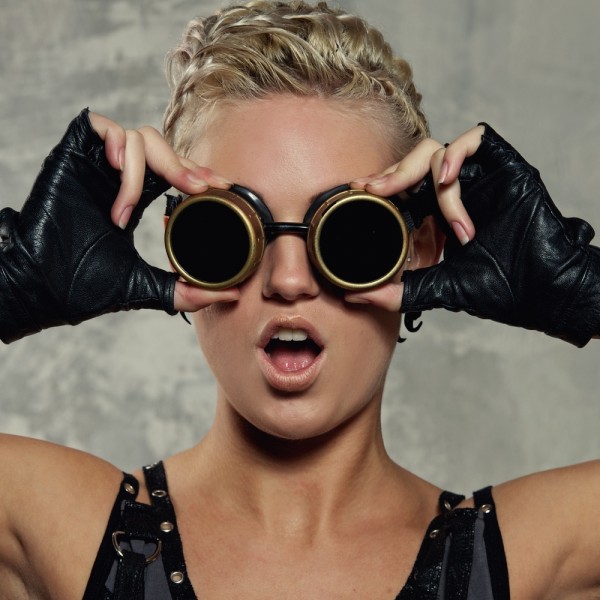 IBM's Social Sentiment Index is a tool designed to aggregate and gauge public opinion from a range of social media. It crunches its way through blogs, online forums, Facebook, Twitter and other social media postings, discovers what people are talking about, and then uses the results to predict the next big trends. That is, trends with actual staying power.
And the next big thing in clothing, furnishings and accessories? Steampunk apparently.
Yes, after building in popularity for some years, Big Blue says the neo-Victorian fad is about to break through into the mainstream, with top hats, frock coats, and corsets (for the ladies) taking over in fashion. Don't even think of buying yourself a pair of Google Glass specs (when the technology eventually becomes available), if they're not made of brass and leather and fashioned to look like welder goggles. Not unless you want to appear foolish.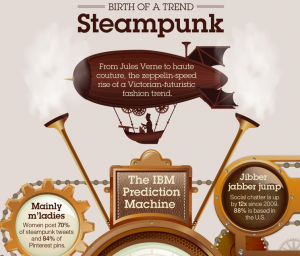 According to IBM, "The trajectory for steampunk as a popular social and cultural trend is on the rise. From 2009 to 2012 the amount of social media chatter about steampunk rose by an astonishing 11 times." The company predicts "the next two years will witness the shift from low production, high cost 'craft' manufacturing to mass production. Mainstream fashion labels, accessories and jewelry will all begin adopting a steampunk aesthetic. For retailers, this is the moment to start laying the groundwork to capitalize on this emerging trend".
To go with its prediction IBM has created an infographic full of interesting facts. Women apparently post 70 percent of steampunk tweets and 84 percent of Pinterest pins, and 63 percent of people talking about steampunk are under 30. It also charts steampunk's rise to the mainstream from its literary origins in the 1800s to Prada's men's collection last year.
What do you think of IBM's prediction? Will we all be dressed in steampunk gear and boarding zeppelins by the end of the year?
Photo credit:  Nejron Photo /Shutterstock