Kim Dotcom's Mega site goes live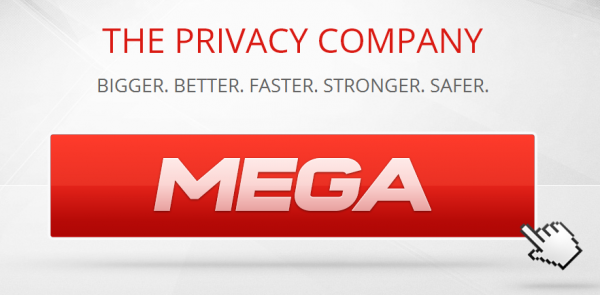 On January 19, 2012 at 6:48 am local time Kim Dotcom's mansion was suddenly raided by authorities looking for evidence against his popular MegaUpload file sharing website. Since then the case has dragged on, but done little to dampen Dotcom's enthusiasm and spirit. The colorful internet tycoon chose the exact moment of that raid, 365 days later, to launch his brand new Mega site.
In many ways Kim Dotcom is a larger than life figure and Mega is a larger than life site. For one, the service is offering 50 GB of free storage, much more than cloud storage offerings from services like Google, Amazon, Microsoft, Box and Dropbox. There are also paid plans for those who need more storage.
Now that much-anticipated launch has now officially occurred.
Upon launch the site was slow, no doubt under the weight of immense traffic. Surprisingly, there is no real registration process. Users can begin by simply clicking the big red "Mega" button and upload files. Of course, you really need to register to do much, but it is a strange way of doing things, allowing upload without that step.
Once you have an account then you are greeted with a "dashboard" style interface -- you will need to confirm an email first. With that out of the way, you will have what Mega calls "Your 2048-bit RSA public / private key pair is now being created" and the previously mentioned dashboard.
The dashboard has basic controls such as Cloud Drive, Folder Upload, File Upload, the ability to create a new folder and a place for an Inbox and Contacts.
I know many of you will not like to hear this, but honestly the site is slick and user friendly. We can fault the founder for many things, but this is not one. He paid attention to design and got it right. Sure, it will be used for illegal sharing of files. But, guess what? So is every other cloud storage service. Many times I have had friends offer to rip a CD for me and place it in Dropbox. It is not so much the websites as it is the technology and the generation.

This is a very brief first look. The service went live just now and it is still hard to say what all can be done with it and where it will head in the future. But I have to say, it is rather nice as a first step.