Waterfox 18.0.1 brings the power of Firefox 18 to 64-bit Windows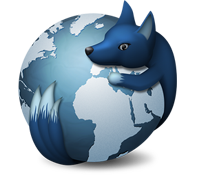 After a gap of nearly three months, Waterfox 18.0.1 has been released, bringing the Firefox variant for 64-bit versions of Windows bang up to date. Its return is welcome news considering Mozilla recently dropped its own 64-bit Windows build from the Nightly codebase, and allows
The delay in releasing Waterfox -- also available as a portable build -- has been attributed to major bugs in the Intel C++ compiler, which is used by developer Alex K to produce Waterfox from the Firefox source code.
As expected, Waterfox 18.0.1 includes all the new features, performance improvements and bug fixes introduced in versions 17 and 18 of Firefox. These include the first revision of the new Social API and support for Facebook Messenger, click-to-play blocklisting, tweaked Address bar with larger icons and various developer improvements, including a new markup panel in the Page Inspector.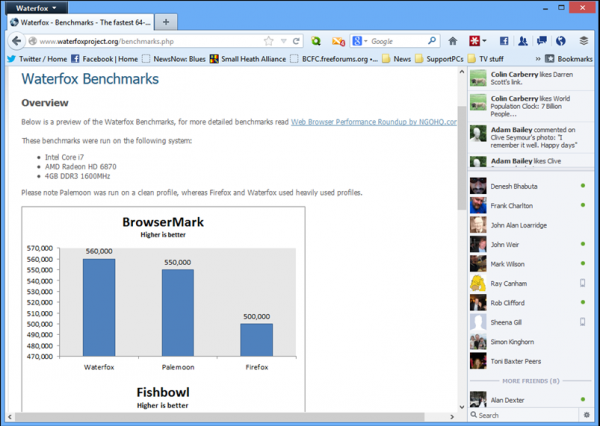 Waterfox 18.0.1 also has its own platform-specific fix for JumpLists, which mean Windows 7 and 8 users now can now right-click the program's pinned application in the taskbar to access shortcuts to recently opened websites, Private Browsing mode and new tabs and windows. The fix was implemented with the help of MoonChild, developer of Firefox variant Pale Moon 15.4.
By default, Waterfox is only distributed with the US English language available, but users will eventually be able to download and implement alternative language files once they've been updated.
The update is a welcome one for Waterfox users -- the previous release, v16.0.1, was quickly superseded by Firefox 16.0.2, which included a major security patch. With the release of Waterfox 18.0.1, that security patch has now been implemented along with all subsequent security fixes.
Waterfox 18.0.1 and Waterfox Portable 18.0.1 are both available as freeware downloads for 64-bit versions of Windows XP or later.