What's behind the big Apple sell-off?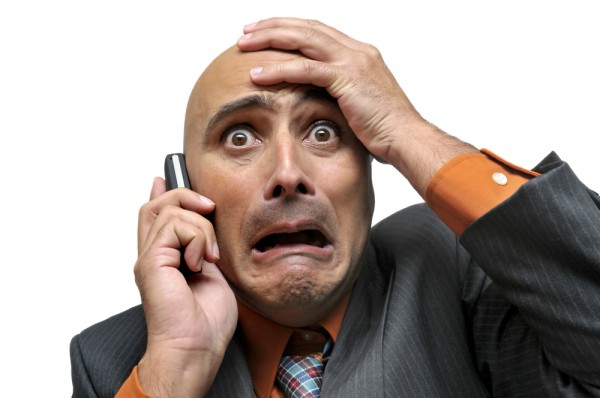 Investors gutted Apple in after-hours trading today, following somewhat mixed fiscal first quarter 2013 results. As someone who owns no stock, I cock my head in wonder. Apple revenue for a single quarter topped Google for all 2012 ($54.5 billion and $50.18 billion, respectively). The fruit-logo company generated $13.06 billion net quarterly profit.
But there's a brutal bloodbath underway as I write. Apple is down 10.72 percent, to $458.90, in after-hours trading. That's from the close of $514.01. So what's the problem here? It's a sum of many that creates nervousness about the long-term. I say: Can't anyone be satisfied with what is arguably the best results posted by the next couple big techs combined? Apparently not.
I lay out the reasons in no particular order of importance. They all matter.
1. Apple missed revenue consensus, which was $54.73 billion. The Street expected more.
2. Apple changed reporting metrics. CFO Peter Oppenheimer says they're designed to give clear view ahead and to be less conservative. Yeah, but for years, the Street loved conservative guidance. Uh-oh, that new less-conservative guidance ($41 billion to $43 billion) is below analyst consensus ($45.63 billion).
3. Earnings-per-share guidance is out in the new reporting method. The immediate question: What is Apple hiding in the one hand, while Oppenheimer talks greater transparency in the other?
4. Mac sales fell about 1 million units short of consensus, and Apple's excuse about late-delivery of iMac rings false. Past mix greatly favors portables, like 2-to-1. A million more iMacs would likely put desktops ahead, and there's nothing in previous quarters to remotely suggest such an occurance. But we can't estimate anymore because Apple also removed breakdown between desktops and laptops in the new reporting. What's more transparent about that?
5. Sequentially, Mac sales sucked. Unit sales fell by 18 percent and revenue by 17 percent -- that's off a weak comparison. Like the rest of the market, Apple's back-to-school season was abysmal. If the holidays were good to Mac, the numbers don't show it.
6. iPad missed consensus, too. The Street expected 23.5 million to 24 million but Apple shipped 22.9 million.
7. iPad mini is a vampire, sucking away sales from the larger, higher-margin model and Macs, too. By my math, iPad average selling prices fell 12.3 percent quarter on quarter -- from $535 to $467. But there's more! Year over year, iPad ASPs are down $101, Oppenheimer admits. Only Apple's inability to manufacture enough minis to meet demand kept matters from being worse.
8. Oppenheimer says that iPad margins will fall even more during fiscal second quarter. Uh-oh.
9. iPhone missed consensus, which was about 50 million. Apple shipped 47.8 million.
10. iPhone 5 was supply-constrained for most of the quarter and iPhone 4 for all. That raises serious questions about what the market is willing to pay and future impact on margins. On today's call, execs assured analysts that margins and average selling prices are about the same as a year ago. Yes, but with the iPhone 5 launch glow ebbing, for how long? iPhone 4 is free to customers, and carriers pay less for it.
Photo Credit: Luis Louro/Shutterstock