Outlook.com users can finally receive Mega confirmation emails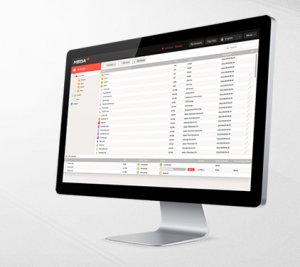 Right after Kim Dotcom launched Mega on January 19 I succumbed to temptation and registered for a new account. My initial foray was, however, short lived as no confirmation email arrived in my Outlook.com inbox. Clearly, Microsoft's service and Mega did not play well together.
Dotcom shed some light on the matter when he posted the following on Twitter: "Don't use Hotmail to register on Mega. They have mysteriously black holed emails from our domain. Gmail works fine", He shortly followed this up with: "We are working on the 'confirmation email' issue. Some mail services react allergic to an unknown domain sending millions of confirmations". Intrigued by the issue I asked Microsoft for a statement concerning the confirmation email issue with Outlook.com accounts.
A spokesperson for the software giant acknowledged the issue and confirmed that it has since been fixed, stating the following for BetaNews:
As you may have seen, Kim Dotcom has updated his Twitter followers, explaining that Mega is working on the "email confirmation" issue that has impacted some email providers. To-date, the existing issue that we became aware of has been resolved per Mega's request.
Today I verified Microsoft's response and, indeed, a Mega confirmation email finally made its way into my Outlook.com inbox after registering. But there's still an issue and this time, as per Dotcom's second tweet, it lies at Mega's end. Although the newly created account is confirmed, the cloud service says that the email address and/or password is incorrect, after displaying a vague "something went wrong" message.