Microsoft attempts to woo developers with modern.ie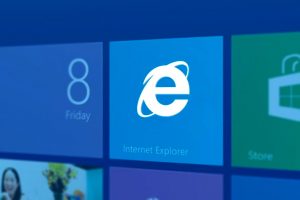 Microsoft has started paying much closer attention to Internet Explorer recently. The company pushed out both IE9 and IE10 in fast succession and has been trying to entice back past users with its retro ad and The Browser You Loved To Hate campaign.
Now it wants to try and lure developers to the platform and has rolled out modern.ie, a new service to help make sure websites display as they should. The .ie extension, in case you are wondering, is Ireland's top-level domain.
The service, according to Microsoft's Ryan Gavin, is designed to "make it easier for developers to ensure their sites work beautifully across Internet Explorer as well as other modern browsers". Gavin goes on to state that "we want to help. We want the web to move forward. And we genuinely want web developers to spend more time innovating and less time testing. That is where modern.ie comes in".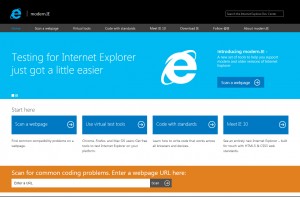 If you are a web designer you can head over there and enter the URL of your site to have the service scan it and produce a full report using its "code detection wizard". This will identify problems that can result from supporting older IE versions and provide help with making your site work across today's diverse range of platforms, such as mobile, desktop, tablets, and even large-screen TVs. In addition, the new service provides some tips on building for Windows 8 and the Modern UI, as well as virtual testing using Browser Stack.
The site additionally provides information about coding and best practices. Microsoft says that "while this list of tech tips doesn't include every insight shared by developers, it represents some of the most common patterns and practices to make coding for the web easier".
Of course, Microsoft also provides a tour of Internet Explorer 10 and a link to download it -- you know, just in case you want to move on from a different browser.