Kim Dotcom offers a $13,500 bounty to anyone who can break Mega's encryption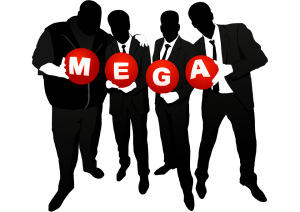 Mega has come in for some criticism since it launched, with the likes of Ars Technica, among others, questioning exactly how secure Kim Dotcom's new file storage and sharing service actually is. Cryptography researcher Steve Thomas even created a tool designed to reveal passwords stored in confirmation emails.
But despite all this, Mega has so far proven to be a sturdy ship. Although it has had a few (quickly plugged) leaky holes, which is to be expected considering it's still very new, nothing's come along so far to sink it. And Kim Dotcom is so sure Mega's security is uncrackable, he's prepared to put his money where his mouth is.

The brash entrepreneur announced his intentions in a tweet earlier, stating: "#Mega's open source encryption remains unbroken! We'll offer 10,000 EURO to anyone who can break it."
10,000 euros/$13,500 is a decent amount of cash up for grabs, and will likely appeal to hard up hackers looking to line their pockets and make a name for themselves (the first person to crack the high profile site will no doubt gain a lot of press attention). But I can't help thinking that if Dotcom is truly convinced his site is uncrackable, the bounty would be much higher. Maybe it will increase the longer the site's encryption goes unbroken.
Things have certainly been busy behind the scenes at the new file locker. The service, which now lets you change or reset your password is, according to Dotcom, currently hosting around 50 million files. And the unofficial Mega search engine which popped up was quickly blocked after less than 24 hours.