Microsoft Research's Blink adds burst-shot mode to Windows Phone 8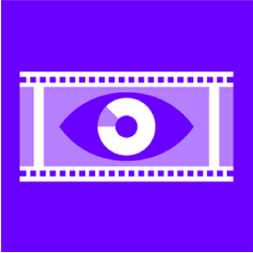 In the camera department, Windows Phone 8 is an interesting piece of kit -- users have access to a high number of customizable options and there is even support for add-ons, or lenses, as Microsoft likes to call them. But one major feature is still missing to nail that perfect picture, namely burst-shot mode.
The software giant's research arm, Microsoft Research, has introduced a new app for Windows Phone 8 devices, dubbed Blink, that fills the gap in the otherwise competent camera bag. Blink works both as an individual app as well as a lens, and allows users to snap a significant number of shots, all in one go, and save the best one afterwards.
The app starts taking pics before you even press the camera button and stops moments after releasing it. Users are presented with all the snapped photos in a bottom row and can navigate between them by swiping left and right. Support for on-screen autofocus is also present.
Blink features "advanced image stabilization technology" which, according to Microsoft Research, "removes camera shake". Based on my own testing, the best results are delivered when holding the device still. When following a moving target the pics suffer from motion blur in out-of-focus areas.
As one reviewer points out, "the picture quality of the images does not match my normal photos. The app has no access to things like flash. I doubt it does facial recog". Indeed, Blink snaps pics at a low resolution of only 1280 by 720, instead of the maximum one supported by the smartphone. Users cannot take advantage of the built-in flash, nor does the app display the usual face detection rectangle when taking portrait pictures.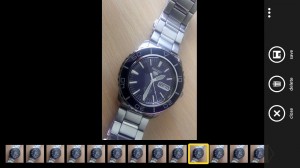 Basically Blink gives the impression of a technical exercise with the sole aim to prove that burst-shot is available for Windows Phone 8 devices. The app could use more features, some of which I mentioned above. Blink would undoubtedly be much more useful as a built-in feature, readily available from the default camera software, not as a lens or individual app.
Blink is available to download from the Windows Phone Store.