Get your files in order with Just Manager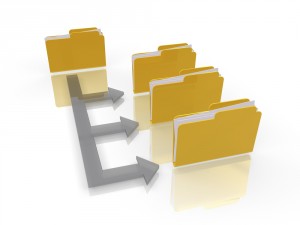 There are many reasons to be annoyed by Windows, but perhaps one of the most common is its feeble file manager. Explorer is desperately short on features and functionality, and there's no sign of this changing any time soon: if anything, it looks like Microsoft is trying to head for a simpler world where most people never bother with file management at all.
Fortunately you don't have to put up with the standard Windows offerings, though, as there are a host of third-party file managers to explore. And the latest, Just Manager, is particularly promising: it's still in alpha, but if you're interested in Explorer alternatives then it's definitely worth a few minutes of your time.
The program's portable build is extremely compact, for instance, at barely more than 500KB. And its installation is extremely simple: a single executable, one DLL, a few settings and language files, and that's it. Just Manager isn't going to clutter your system.
Launch the program and there are no obvious compromises in the interface, though, which looks just as you'd expect for this kind of tool: multi-pane, with a tabbed interface, already network-enabled (your existing mapped drives should already be available, and you can easily add more), with full drag and drop support, and so on.
And despite its alpha status and small size, Just Manager still has room for some useful extras. Like a small command line at the bottom of the program window, for instance. Navigate to a folder, enter a particular command there -- "attrib *.exe" or whatever it might be -- and a console window will open to show you the results.
But that's just the start. There's also a batch file renaming tool. A capable search dialog. An option to change the file stamps and attributes for your chosen files (and we mean all the attributes: Compressed, Offline, System, Sparse file, Reparse point and more). A folder comparison tool. You even get an FTP client (basic, but it works).
And this can all be configured via a surprisingly capable Settings box, where for example you can already customise the entire menu system. So you can browse to a particular item and remove or rename it, replace its icon, even give it an entirely different action of your own (so clicking "Search", for example, could launch any other search tool you might want to use).
This is still an alpha, of course, and so you'll spot deficiencies and problems from time to time. Icons can't display the contents of files, for instance (image file icons won't show picture thumbnails). You can't drag and drop files onto a tab that isn't currently selected. And we found the program crashed a few times for no apparent reason.
Still, even now Just Manager is a likeable tool with a lot of features, and already far more powerful than Explorer in many areas. Development seems to be proceeding well, too, and we'll be interested to see where the project goes next.
Photo Credit: S.john/Shutterstock