Tesco launches free Netflix rival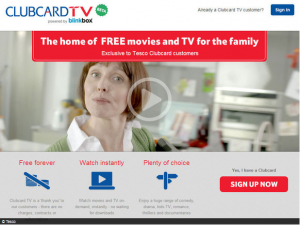 UK supermarket chain Tesco is set to launch a free online video streaming service called Clubcard TV.
Currently being internally beta tested by employees and set to launch officially this spring, it will (as the name suggests) be available to all shoppers with a Tesco loyalty card. And the really good news is it will be entirely free. According to Tesco, the new service is a "thank you to our customers -- there are no charges, contracts or subscriptions". Rumors that
Powered by Blinkbox, the movie and TV streaming service that Tesco bought 80 percent majority stake in 2011, it will let customers watch both movies and on-demand TV. At the moment it's web-only, but hopefully Tesco will be adding a mobile app at some point in the future.
Tesco, which has had its reputation severely damaged as a result of the recent horsemeat scandal, will probably want to avoid offering movies featuring livestock for a while. Virgin Media's already had to make a (tongue-in-cheek) apology on the topic.