Meet SwiftKey 4 -- a top keyboard for Android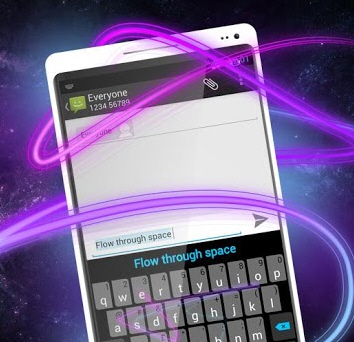 I have to be completely honest -- I am not a fan of the default Android keyboard. For people like me who write in languages other than English on a day-to-day basis, it misses the mark entirely, and does not adapt to my writing style either. Ever since I bought my Galaxy Nexus only one Android keyboard has lived up to my expectations -- SwiftKey. And now there's a new version, and it's even better than ever.
On Wednesday, after a couple beta versions, SwiftKey 4 made its way onto Google's Play Store in both smartphone and tablet form. The popular third-party keyboard introduces a plethora of new features, including support for swipe input through Flow and revamped predictions.
SwiftKey 4 also adds "Flow Through Space", a feature that allows users to "gesture multiple words without lifting a finger", improved learning of language and typing style by adapting to the Facebook, Gmail, Twitter, RSS feed and SMS writing style. With Flow enabled, however, SwiftKey 4 does not allow the user to swipe backwards to delete the word or swipe down to hide the keyboard.
When it comes to predictions, the keyboard touts an enhanced language engine as well as predictions in a higher number of text fields. There is also support for 60 languages, with new entries such as Albanian, Bosnian, Japanese, Sundanese, Thai and Vietnamese, as well as easier corrections.
SwiftKey 4 now touts the ability to tap anywhere on a word in order to choose a suitable alternative. A new theme, dubbed Berry, is available for a total of nine options. In landscape mode SwiftKey 4 can now be used in split layout mode.
SwiftKey 4 is available to download from Google Play for smartphones and tablets.