Mozilla releases Firefox Beta 20.0b1 -- get it NOW!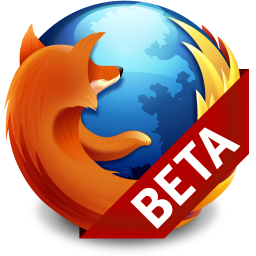 Mozilla has released Firefox Beta 20.0b1, the first public beta of a landmark release. Like its predecessor, Firefox 19 FINAL, which debuted the new inline PDF viewer, version 20 looks set to unveil another major new feature to the Firefox armoury: a redesigned, panel-based download manager.
Version 20 also includes a major refresh of the Developer toolbar, providing tweaked and redesigned access to all of the major components, plus an option to view the tools in a separate window. A new Javascript benchmarking tool has also been added.
The headline new feature in Firefox 20 -- the panel-based downloads manager -- has been in existence for a quite some time. After an extended period in Firefox Aurora, the feature is now considered stable enough to move towards a final release.
The downloads manager automatically appears when a download has been initiated – it can also be brought up by clicking the new Downloads button that appears immediately to the right of the Search bar. This changes from an arrow icon to a progress bar with estimated download time when downloads are in progress.
When clicked, all present downloads -- including completed ones -- are shown in a list. Unfinished downloads are shown with a green bar charting their progress, while right-clicking the download reveals a number of additional options, including Pause and Resume, Cancel, Go To Download Page and Remove From History.
Clicking Show All Downloads opens the new Downloads Manager, which is integrated in the Library window alongside History, Tags and Bookmarks. The display is basically an exact replica of the panel-based manager, and works in the same way, providing users with a consistent experience.
Developer Updates
Of interest to developers will be the radically revamped Developers toolbar. As the number of developer tools has mushroomed – Firefox 20 adds another to the mix – so the Firefox UI team have worked to provide a more user-friendly layout.
The redesigned toolbar sees tools more logically arranged to make it easier to switch between them. The Web Developer menu has been split to organize the tools more logically, while a Toggle Tools option provides quick access to the full gamut of tools, where users can now quickly switch between Web Console, Debugger, Inspector, Style Editor and the new Profiler tool with a single click.
Convenient shortcuts to the Scratchpad and Responsive Design Mode are also provided, along with a new button for splitting off the developer tools into their own window, allowing them to be arranged on a second monitor if desired.
The new Profiler tool allows developers to track the responsiveness of Javascript code. In this initial release, it offers a simple "start/stop" control that subsequently provides a graph charting the code's performance and highlighting potential performance bottlenecks.
Firefox Beta 20.0b1 is available now as a free, open-source download for Windows, Mac and Linux. Also available are Firefox 19.0 FINAL and Firefox 19.0 for Android.