Please don't file for divorce -- I didn't mean to nuke my wife's data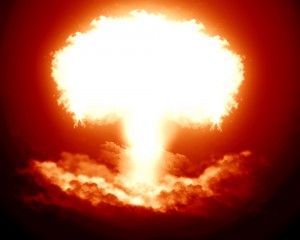 I do not generally use our desktop computer. I prefer my laptop, but my wife likes that desktop and uses it daily. She also keeps her precious files on it, and I have the folder set to backup to Crashplan automatically, as well as to sync with the home server. However, she also uses a small four gigabyte USB drive for files -- I assumed ones that she just wishes to move around with her. I was wrong.
I am not making excuses for myself. Even if I had known the files were backed up I would not have deleted them -- I had no reason to wipe her drive. The truth is that it was in the wrong place at the wrong time and was a victim of my own oversight.
Here is the story -- and take heed because it can happen to all of us at anytime. After complaints from wife and kids that the computer had become slow over time, I decided it was an opportunity to start over fresh. I copied the User folder to an external drive, knowing it was also in the cloud for good measure. I then inserted a CD containing the ISO of a small program known as "Derrick's Boot and Nuke" or DBAN to most. It is frequently used by businesses to wipe data before getting rid of a drive. Without thinking I booted to DBAN, set each drive to "wipe" and let it run. I failed to notice that the little Kingston USB was one of those drives.
DBAN works very well. It eradicates all traces of data, rendering the drive so unrecoverable that you need to reformat to just get back a file system and use it again.
The files contained on that little piece of portable hardware, as it turns out, did not exist in my wife's backed up documents folder -- or anywhere else. Meaning that they now existed nowhere at all. And that I could be facing that same fate.
I have said many times that one copy of a file is the same as zero, because zero is what you could have at any second. Drives die and, in this case, accidents happen. I backup everything to home server and cloud -- three copies for good measure. I will be adding the thumb drive to that routine providing I survive to do so.
Photo Credit: argus/Shutterstock