Edit and convert videos to any format with Video to Video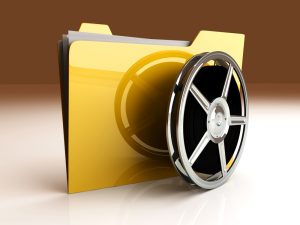 If you're looking for a free video converter then there are now plenty of great free programs around, which is plainly very good news for the end user.
Software developers, though, are having to cram in ever more features to help their converter stand out from the crowd and Video to Video is a particularly strong example.
The program supports over 200 input formats, for instance, while exporting over 700. And so it can handle several file types which aren't so well covered elsewhere (DV, VC3, MXF, NUT).
Video to Video also provides output profiles for a host of different devices: Apple, Android, Mobile, Sony, Blackberry and more. We're not just talking about one or two generic examples, either. Click the Android tab, say, and you're presented with more than 240 profiles for mobile devices from all the major manufacturers (and quite a few of the minor ones, too).
You could then accept the default profile settings, click Convert and wait for your new videos to appear. But if you like more control, then you'll love the options available here. You can set your video and audio codecs, bit rates, resolution, aspect ratio, frame rate and more. There's subtitle support. You can crop, pad, rotate or flip the video. There are options to tweak brightness, contrast, colors, hue and saturation. And an "Other Filters" list contains tools to sharpen your video, remove noise, stabilize a clip, remove a logo, and more.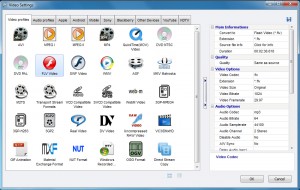 A "Tools" menu provides some useful processing options, allowing you to trim videos, join them, rip and burn video DVDs, and more.
There are some unexpected bonus features, too. So the program can actually create animated GIFs from a video, for instance. And an "Images to Video" tool proves a surprisingly powerful way to create video slide shows, with support for a soundtrack, text captions, a vast number of custom transitions, and more.
And all this comes in a straightforward portable package with no codecs to install, no adware, not even a "Donate" button (unless you head to the website).
There are some downsides, too. Once you get past the basics, for instance, the interface isn't always as intuitive as it could be. And we did run into one technical issue when creating a video slide show; the conversion process failed for no apparent reason when exporting to AVI, but worked just fine if we chose MP4 instead.
For the most part, though, the program performed very well, importing all the files we threw at it, and quickly converting them to our chosen formats. And so if you're in the market for a video converter with some real power, then should probably download a copy of Video to Video right away.
Photo Credit: Spectral-Design/Shutterstock