Apple offers refunds to parents whose children have made in-app purchases without permission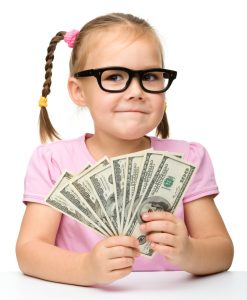 In-app purchases are a lucrative revenue stream for both Apple and the developers who embrace it. It provides a way to try a game and then unlock the full thing, or gain access to additional features. In Temple Run 2, for example, you can use real money to buy coins and gems to use on unlocking new characters and abilities.
The problem is a lot of game makers offer this facility in their apps, and until Apple made a change to its purchasing system in iOS 4.3, it was possible for children to spend money on in-app purchases without their parents knowledge. This, inevitably, lead to a lawsuit against Apple, with the technology giant accused of failing to adequately publicize the existence of the feature in certain App Store games aimed at children.
In response to the lawsuit -- which was originally brought by a Californian man in 2011 after his daughter racked up $200 of charges without his permission -- Apple is now proposing to pay compensation to parents who have lost money in this way.
At the moment this offer only extends to US parents and guardians, and will need to be signed off by a judge on Friday before it can be actioned.
If agreed, American App Store shoppers will receive an email offering them a minimum of $5 compensation in iTunes credit or cash, provided they can show they have had a child spend at least $30 on in-app purchases without permission (and assuming the parents haven't already complained and been refunded of course). The key catch is the child will need to have spent the money in the fifteen minute window originally allowed by Apple for additional purchases made after the password was entered. If your child knows -- and used -- your password to go on their spending spree, it's tough luck.
It is thought Apple will need to contact around 23 million users, alerting them that they may be entitled to compensation. No word at the moment if or when this offer will be extended outside of the US.
Photo Credit: Serhiy Kobyakov /Shutterstock