Is your hard drive in shape? BenchMe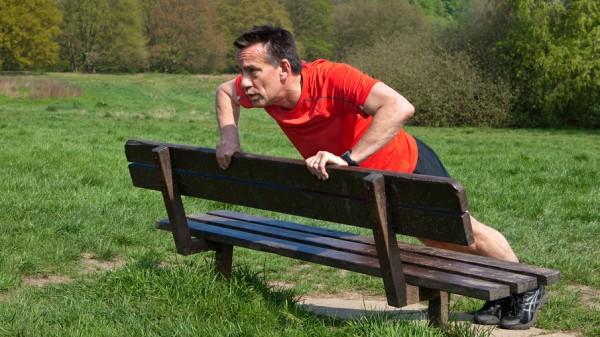 If your PC has multiple drives – or even just several USB keys -- then you've probably already decided exactly how each drive is going to be used. But are you sure that decision is correct? Do you know which drive is the fastest, for instance? If that might make a difference, then BenchMe is a simple and free device benchmarking tool which may be able to help.
The program comes in a very small download (703KB), which unfortunately then requires installation. We're not quite sure why -- it looks like the kind of tool which could very easily be portable -- but at least there's no adware or other dangers to worry about.
On launch BenchMe presents you with an extremely basic interface, which essentially consists of 5 buttons and an (initially blank) report screen. And so, while we'd normally complain about the lack of documentation -- there's no Help file, no Readme.txt, not even any tooltips -- in this case you really don't need any at all.
All you really have to do is click the arrow to the right of the Start button, and choose the device or drive you'd like to benchmark. And that's it, your work is done -- you can now sit back and watch as BenchMe begins its checks.
This simplicity doesn't mean the program is short on features, though. It'll start by giving you the model name of your drive, for instance. And then it'll itemize your drive's capabilities, so if you need to know whether it supports S.M.A.R.T., Automatic Acoustic Management, Native Command Queuing, Tagged Command Queuing, TRIM and so on, you can find out at a glance.
BenchMe measures some values, too. It'll tell you the drive's minimum, maximum and average access time, for example. And you'll see the number of IOPS (I/O Operations Per Second) the drive can handle, for both a queue depth of 1 and 32.
Perhaps most usefully, you'll also get a graph which shows you the linear read speed and how it varies across the surface of the drive, with the minimum and maximum speeds highlighted.
And when it's all done, you're able to print the results immediately, or copy them to the clipboard (in various sizes) for further processing elsewhere.
We did have one problem with BenchMe. For some reason it was unable to detect our drive capabilities, and so they were all greyed out on the report screen.
We're not sure whether that's a general issue, though, or just something specific to our hardware setup. And even without that feature, BenchMe is a handy benchmarking tool, straightforward and easy to use.
Photo Credit: Sarah Cheriton-Jones/Shutterstock