Vintage Camera is not violating any Facebook Platform Principles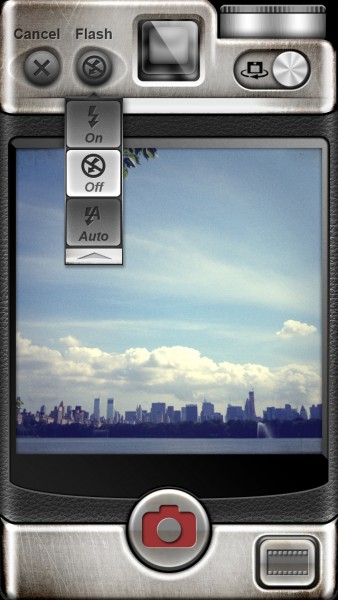 Editor's Note: Muted in the noise from Mobile World Congress is an interesting drama between developer Presselite Studio and Facebook. Apparently, the social network, which bought Instagram in April 2012, is blocking Vintage Camera. The scuffle raises questions about Facebook clamping down on competing products, which, if true, should chill every developer. Apple favoring its stuff over partners' products is old news. Is this really where Mark Zuckerberg and company want to go? Perhaps it's all a misunderstanding. We asked Antoine Morcos, Presselite cofounder, to make his case. If screenshots can tell a story...
Facebook has decided to disable and block "Photo Sharing on Facebook" feature in Vintage Camera application available for iPhone and iPad. The reason for the app being denied of uploading photos, according to Facebook, is that it was receiving a "high amount of negative user feedback", which is not true...
As you can see in the screenshots of Facebook developer admin, for a total of 1,000 to 3000 photos shared per day via Vintage Camera application, only 1 or 3 negative feedback are reported on Facebook, which we think is due to an inappropriate use of Vintage Camera application. This is less than 0.3-percent of negative feedbacks.
We don't understand how Facebook could block the access to million users of Vintage Camera application who want to share their photos on Facebook, only because of a few negative feedback reports. It is not fair for 99-percent of Vintage Camera users who were enjoying this feature.
We made an appeal but Facebook has refused to approve it, here is Facebook answer: "We've checked out the circumstances of your app's restriction, and we found that your app received strong negative feedback from users and their friends. Unfortunately, we will not be able to restore your app's functionality".
So Facebook seems to consider that 0.3 percent of negative feedback is strong? Currently, Facebook does not provide any acceptable level of negative feedback, so Facebook is free to decide for each case.
They do not give any details on why Vintage Camera has been restricted, and which part of Facebook policies our app is in violation. Facebook has not been able to provide us the clear reason of this restriction. Also, we want to understand how Facebook could restrict our application with only 0.3 percent negative feedback, if it's not restricting access to all Vintage Camera users.
Vintage Camera is not violating any of Facebook Platform Principles.
The app has been downloaded over 8 million times since its release (both iPhone and iPad versions); 1.8 million photos have been shared on Facebook so far (since the release of the app on December 2011), according to Facebook Developer website.
As you all know, Facebook has acquired Instagram photo sharing application, and we hope this acquisition is not influencing this kind of restriction / access limitation for other photo applications.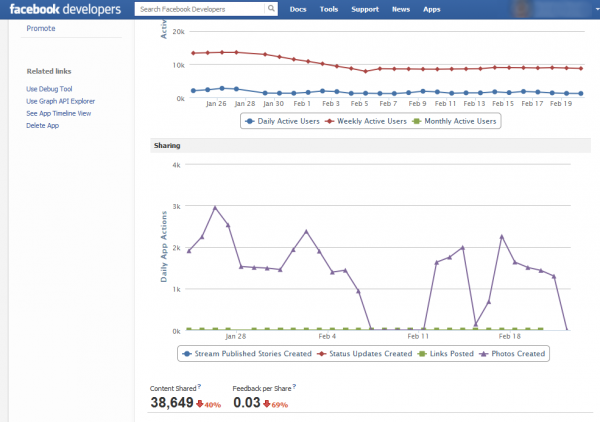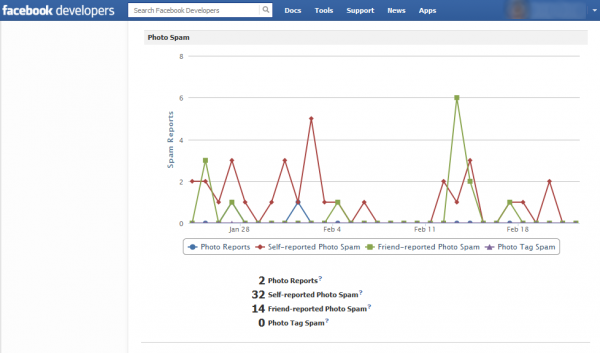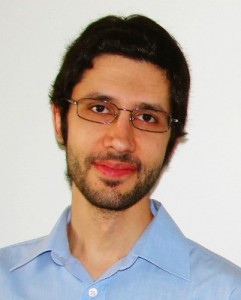 Antoine Morcos is cofounder of Presselite Studio.