UK ISPs ordered to block more piracy sites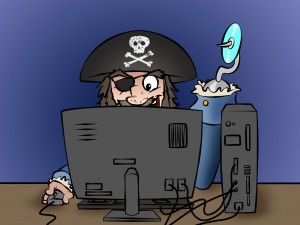 Remember how last year the British Phonographic Industry (BPI) managed to persuade the UK High Court to order ISPs to block the Pirate Bay, in order to completely eradicate piracy and save the music industry?
Well as it turns out, that didn't quite do the trick, so the BPI has returned to the High Court and this time it's Kickass Torrents, H33T and Fenopy which are being blocked. A move which, of course, will definitely stop piracy this time. A bit like how, when Jessops went bust in the UK, no one was able to buy cameras any more.
The BPI originally asked ISPs to voluntarily block access to Kickass Torrents, H33t and Fenopy, but when they refused, it returned to the courts to get a judge to force them to.
Blocking sites like this does little to stop copyright theft, although it might deter some technically inept casual pirates from gaining access to free music and movies temporarily. Right up until the point they discover proxies... or Google. Having said that, music piracy has dropped recently in the UK, so maybe the BPI is on to something after all. Oh no, as the market research company NPD points out in its annual music survey, the reason for the fall is primarily down to the growth of streaming services like Spotify and Rdio. Go figure.
Geoff Taylor, BPI's chief executive said of his latest high court victory: "The growth of digital music in the UK is held back by a raft of illegal businesses commercially exploiting music online without permission. Blocking illegal sites helps ensure that the legal digital market can grow and labels can continue to sign and develop new talent".
Photo credit: Jonathan Cooke/Shutterstock