Google shows off 'How Search Works'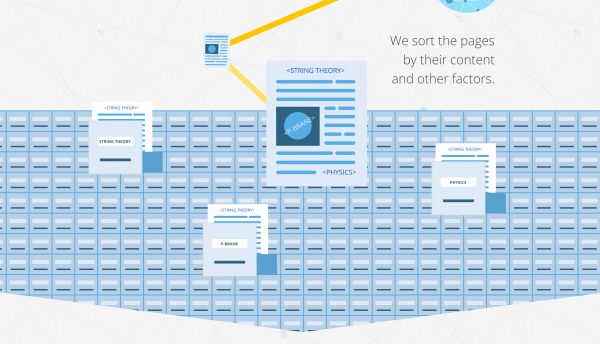 We all use it everyday. Be it Google, Bing or another alternative, we search for things without even really thinking about it. Google, however, wants to show you a little bit about what all goes into this seemingly simple activity. Friday, the company unveiled a new web site called 'How Search Works' that gives a rather in-depth look behind the scenes.
Google has, for sometime now, run an "Inside Search" blog that provides a bit of information on updates to the company's core service, but this one really lifts the curtain, though you still will not find any real trade secrets revealed -- though there is a 43-page document explaining how Google evaluates results. It is an interesting look at what really goes on when you type that innocent "funny cat videos" term into the little box. Yesterday Jake Hubert, a Google Product Manager, took to that blog to announce the new web site.
"Ask a question, get an answer. But what happens in between? Last year we released an animated site that illustrates an email's journey to friends and family around the world. Today, we're releasing a similar website called How Search Works".
There is information about crawling and indexing, algorithms, combating spam and Google policies -- "We want to organize the world's information. But what about malware? What about credit card numbers? There are many tricky issues we think about on a daily basis. Here you'll find a list of policies organized around particular topic areas. We're starting with policies related primarily to content removals, but this is a living document and we plan to update over time".
There is a very helpful section called "tips and tricks" that aims to point all of the useful information that can be found on Google with simple searches -- recipes, movie times, currency conversion, weather and more.
Finally, there is a rather cool "Playground" page that tells you about the famous Google Doodles, A Google a Day, Search Globe and other fun information.
Google loads up the information and, while much of it is geared towards the average consumer, there are also useful topics for webmasters looking to optimize their sites and boost traffic. Again, you will not find the secrets of SEO, but you will learn some tips that may just help you out -- in both search and design.