Microsoft set to demo Windows Embedded 8 Industry this week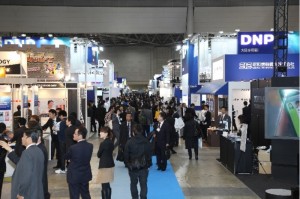 Microsoft has visions of the "intelligent grocery store" and this week the company will put those dreams into motion at the Retail Tech Japan trade show. The show is described as "a vast collection of cutting-edge retail information technology ranging from store systems (e.g., Point-of-Sale registers) to head-office systems, in-store promotion devices, RFID / IC tags, backyard systems and logistics".
Today, Microsoft's John Boladian, marketing director for Asia Pacific and Greater China, announced that the software giant will be running a series of demos showing off Windows Embedded 8 Industry. The new version is set to replace the older Windows Embedded POSReady 7.
Boladian, through a post written by hs colleague Guillaume Estegassy, the Windows Embedded teamlead for Japan, he claims that "this year's RTJ will also see an exciting debut of demos showcasing Windows Embedded 8 Industry, a fixed-platform solution based on Windows 8 that provides specialized devices, particularly in retail, with the requirements they need out of the box". The demos will take place at Microsoft's booth # RT1302.
Estegassy goes on to explain that the booth will be "showcasing streamlined, beautiful line-of-business applications that leverage Multi-Touch, Internet Explorer 10, enhanced power management and connectivity, and lockdown capabilities".
Windows Embedded 8 Industry will be released shortly after the RTJ show. However, customers can already grab a Release Preview version from Microsoft if they wish to begin experimenting and building solutions.
Editor's note: Author of the Microsoft blog post corrected".
Photo Credit: Retail Tech Japan