LibreOffice 4.0.1 supports Impress Remote for Android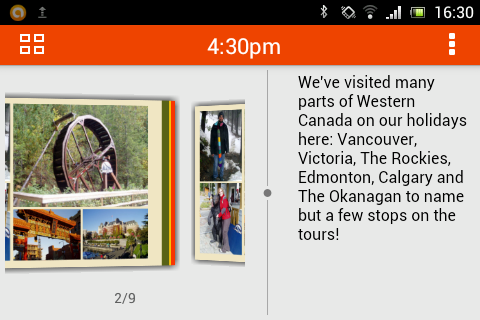 The Document Foundation has released LibreOffice 4.0.1, a primarily maintenance release for its open-source office suite. Comprising word processor, spreadsheet, database, presentations, drawing and maths tools, LibreOffice 4.0.1 has one notable update, cross-platform support for its LibreOffice Impress Remote app for Android.
LibreOffice Impress Remote allows users to control Impress presentations over Bluetooth or Wi-Fi using their Android phone or tablet. Only Linux builds of LibreOffice 4.0 supported the app, but as of version 4.0.1, Windows and Mac LibreOffice users can also control presentations using the Android app.
The simplest way to use an Android phone with LibreOffice is to pair it with the target computer using Bluetooth, allowing both to be used in remote scenarios without relying on other network connections. Users can, however, connect through Wi-Fi by specifying the target computer's IP address.
The app allows users to start the currently loaded slideshow, then control it via the volume buttons or touch-screen controls. Users can move between slides one at a time, with accompanying notes for each slide displayed on the mobile for reference. Users can also insert blank screens, plus view all slides as thumbnails for jumping quickly to different parts of the slideshow.
TDF warns that the app is still a little buggy, particularly on Windows and Mac platforms, but we found that on the whole it worked well when paired with our Mac Mini running LibreOffice 4.0.1.
As for LibreOffice 4.0.1 itself, over 100 bugs have been fixed with this release, including a significant number that caused crashes. Elsewhere there's a fix for text rotation in shapes when exporting presentations in PPT (PowerPoint) format, plus users should now be able to format comment text and import MSDraw files without worrying that certain shape properties won't be handled incorrectly.
Other editing fixes should ensure that conditional formatting isn't destroyed when copying and pasting spreadsheet cells, while autofit text should no longer break superscript or subscript text in Impress. Version 4.0 was released last month, boasting a revamped API and host of new features.
LibreOffice 4.0.1 is a free, open-source download for Windows, Mac and Linux. LibreOffice Impress Remote is a free companion app for Android mobiles running Android 2.3.3 or later.