Best Windows 8 apps this week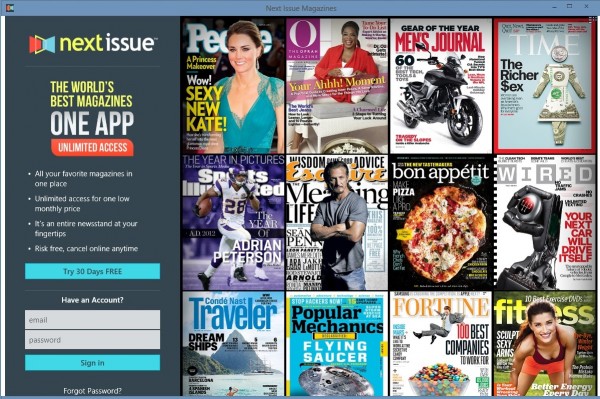 Nineteenth in a series. Welcome to this week's episode of our ongoing series about some of the best new apps that released this week for the Windows 8 operating system.
The app count grew to 31,448 apps in the US Windows Store, which is an increase of 1,149 apps in total; 824 of those apps are listed as free in the store while the remaining 325 apps are listed commercial applications or desktop programs listed in Store.
When you look at the total ratio of free to paid applications in Windows Store you will notice that the ratio is about 3:1 in favor of free apps. Currently 24,135 free apps are listed in-store and 7,313 paid applications and desktop programs.
We have seen a couple of interesting releases and updates this week that I'd like to mention right at the beginning. Stardock released ModernMix, a program for Windows 8 and Windows 8 Pro that enables you to run apps on the desktop in windows.
As far as app updates go: we have one for the ESPN app this week, introducing Scorecenter, which helps users of the app keep track of scores. On the downside, ads were introduced to the app as well.
Box, too, updated its Windows 8 application, which Alan Buckingham mentioned here on Betanews. Last, but not least, both the Kindle and Hulu apps were also updated this week. The Kindle app supports a two-column mode now to read two pages of a book side by side, while Hulu's app received a couple of interface enhancements.
App of the Week
Next Issue, a subscription-based service that offers access to more than 80 different magazines, is now available for Windows 8. You can sign up for a 30-day free trial to read magazines such as Time, Wired, Sports Illustrated or Car and Driver using the application. Two subscription plans are available after the trial. A basic plan for $9.99 per month that provides you with access to all monthly magazines, and a premium plan for $14.99 which adds weekly magazines to the available titles.
If you are already a subscriber, you can sign in using your account right away to start reading all magazines available to your subscription level.
Other Apps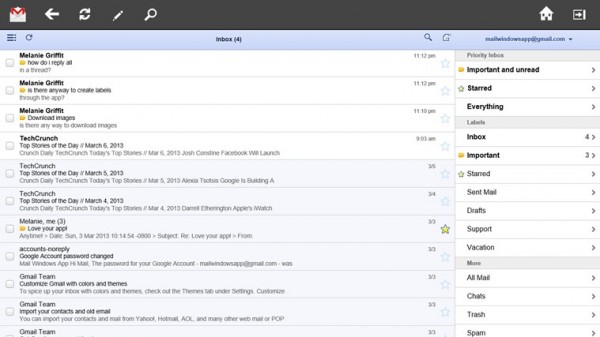 While you can simply open Gmail in one of the browsers available on Windows 8 to manage your email, you can alternatively use an app like Gmail Touch to make the service more touch-friendly. It needs to be noted that Gmail Touch is not an official Google applications so that caution is advised when you are using it.
The application makes available a touch-optimized Gmail interface on Windows 8 that you can use to read, write, search and manage emails on Windows 8.
Manifest Destiny ($1.99, trial available).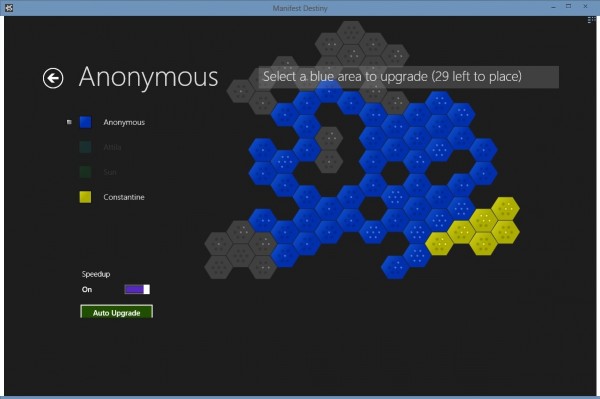 This is a basic strategy game for Windows 8 in which you are tasked with conquering all your opponents on the map. You start with one region and a couple of troops that you can use to attack neighboring regions. Strength is indicated by dots in each region and corresponds to dice that are thrown when you attack or defend. You can snag away empty regions right away while battles decide the fate of all other regions.
You receive a new dice for each region you own at the end of each turn, and can place them into your regions to strengthen defenses or prepare for attacks that you want to carry out next turn.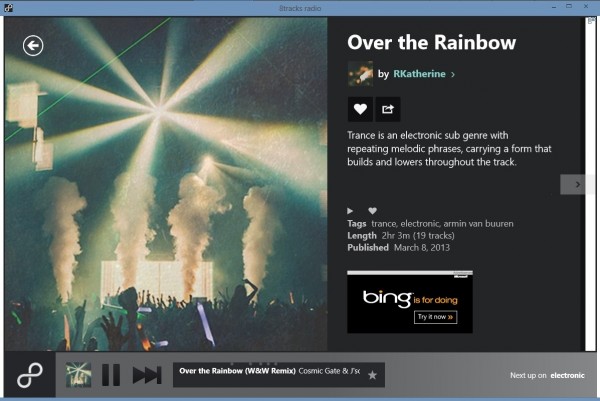 This Internet radio station makes available more than 700,000 mixtapes that you can listen to. You start by selecting one or multiple moods or genres that you would like to listen to. The app displays a list of hits that you can listen to individually or add all to a playlist to listen to the music stream continuously.
It is alternatively possible to click on the 8tracks button in the interface to access a list of featured and trending playlists that you can listen to instead.
Serene ($2.99)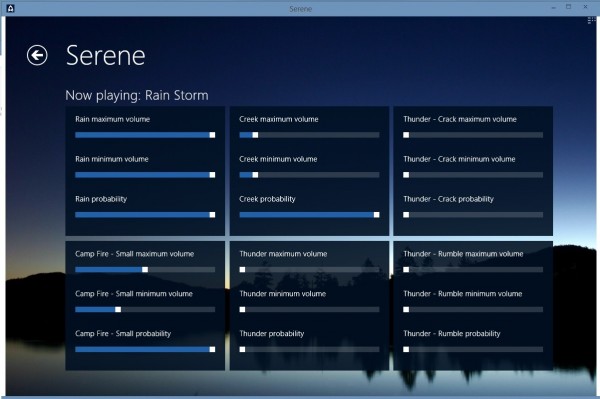 Serene offers custom ambient sounds for you that play in the background while you are working or trying to relax. You pick a general sound environment like rain storm, lake or farm when you start the application, and are then led to a page where you can modify what you hear further.
Sliders are displayed here that you can use to change the volume of a particular sound, e.g. rain or thunder, as well as the sounds probability.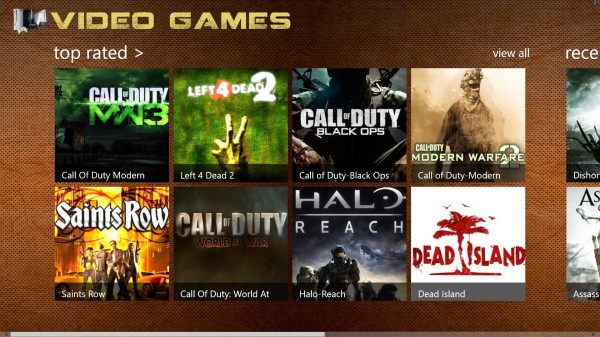 This application makes available information about popular video games in its interface. Information includes trailers and videos, cheat codes, information about missions and equipment, and more.
It seems to concentrate on games for Xbox 360 and Playstation 3, and not the PC or handheld consoles. The app seems to lack fresh contents though, as users have been complaining about a lack of updates for some time now.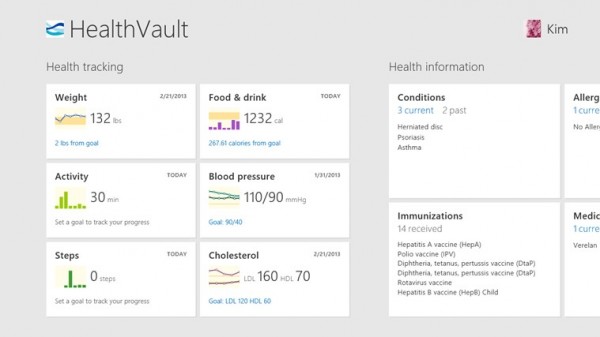 Health Vault by Microsoft is an app for the service of the same name that enables users from all over the world to store, access and share health related information from the web or one of the available apps.
Once you have started to add health related information to the service, you can keep track of them using the application. You can use the information to manage your weight, track your exercises or diets, and that not only for you but for other family members as well.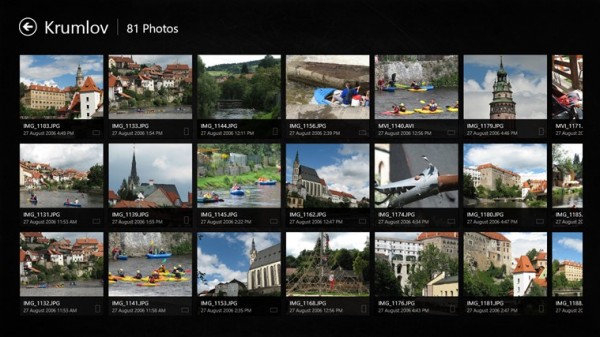 This is another unofficial application that brings a Google service to Windows 8 in form of an application. You are asked to sign in to your Google account first to use the application. Once you have done that, you can browse and display all your Picasa albums using the application.
The app supports live tiles, the sharing of albums and photos using Windows 8's built-in sharing capabilities, photo and album search, as well as slideshow and zooming effects.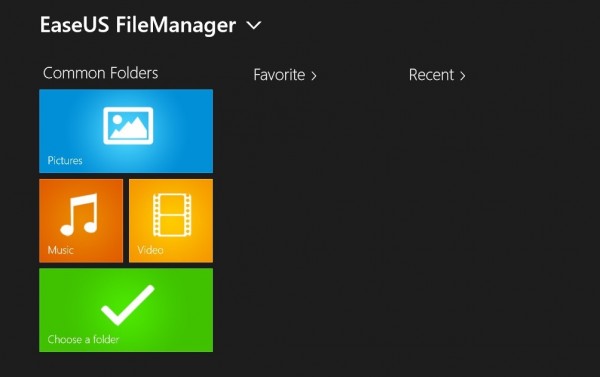 I prefer to use Windows Explorer for all file management tasks on Windows 8, but if you like the idea of a full screen file manager then EaseUS FileManager is a program you may want to take a closer look at.
It displays common, favorite and recent folders on the start screen that you can browse to easily with a tap on the folder or a click of the mouse button. The file manager supports all basic file operations including copying, moving and sorting files and folders on the system.