Nokia Lumia 720 and 520 available for pre-order in the UK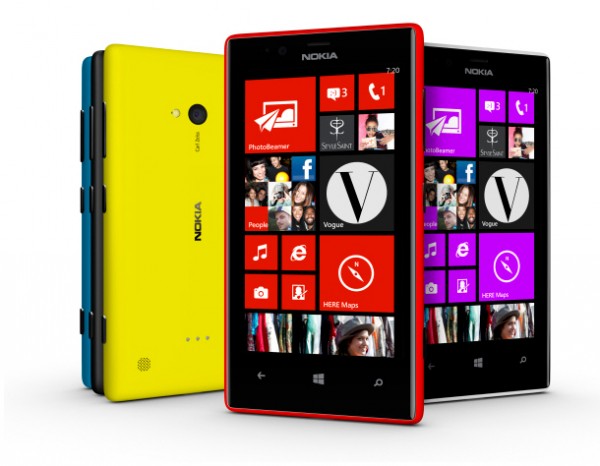 Finnish phone manufacturer Nokia's latest Window Phone 8 handsets, the mid-range Lumia 720 and the entry-level Lumia 520, will go on sale in the UK from the 1 April, but would-be purchasers can pre-order the devices now.
Contract-free prices will vary slightly depending on the retailer (naturally). Clove will be selling the Lumia 520 for £169.99, while the Lumia 720 is priced at £299.99. Unlocked Mobiles has the Lumia 520 for £159.98 and the Lumia 720 for £294.98. For comparison, in the US the Lumia 520 costs $185 and the Lumia 720 $338, both before taxes.
Both handsets were launched at the Mobile World Congress in Barcelona. The Lumia 520 boasts a 4-inch display, at a resolution of 800 by 480, and is powered by a 1GHz dual-core Snapdragon processor. It comes with 512MB of RAM and 8GB of internal storage.
The 720 has a 4.3-inch display at 800 by 480 with a ClearBlack filter for better outdoors viewing. It has the same specs as its sibling, but boasts a rear 6.7-megapixel camera and a front-facing shooter with a 1.3-megapixel HD wide angle lens for taking better group shots.
When Nokia announced the Lumia 720 it said the smartphone would initially only be available in the Asia Pacific market, so it's good to see it coming to the UK so swiftly.