Nokia announces two new Lumia smartphones

Nokia has just confirmed two new Lumia smartphones at the Mobile World Congress in Barcelona. The entry-level Nokia Lumia 520 will be priced at $185 (before taxes) off contract, while the mid-range Lumia 720 will cost $338 (also before taxes).
Nokia now has five Windows Phone 8 devices, covering all price points and making it easier for would-be customers to find a model that suits their requirements and budget.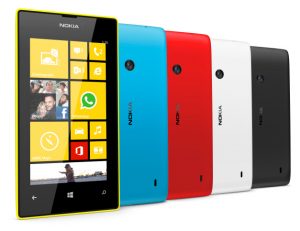 The Lumia 520 boasts a 4-inch display, at a resolution of 800 by 480, and is powered by a 1GHz dual-core Snapdragon processor. It comes with 512MB of RAM and 8GB of internal storage. A Micro SD card slot will allow owners to boost this by a further 64GB, plus users get the standard 7GB of free online SkyDrive storage. The 520 also sports a 5-megapixel rear camera capable of recording 720p HD video. The device comes in the usual range of bright colors - yellow, cyan, red, white and black.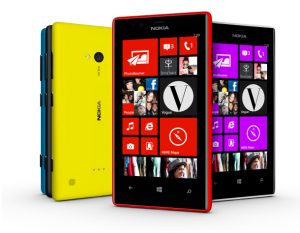 The mid-range Lumia 720 has a 4.3-inch display at 800 by 480 with a ClearBlack filter offering better outdoors viewing. It has a dual-core 1GHz Snapdragon CPU, 512MB of RAM, 8GB of internal storage and a microSD card slot. The biggest difference between this model and the 520 is in the photography department. The rear 6.7-megapixel camera has a f1.9 Carl Zeiss lens designed to let in more light, while the front-facing camera has a 1.3-megapixel HD wide angle lens which will allow self-shooters to pack more friends into the shot.
Nokia is aiming the Lumia 720 at younger, trendier users and so includes a digital lens feature called Glam Me which can be used to whiten teeth, enlarge eyes, and banish skin imperfections.
The Lumia 520 will be available to purchase in the US, via T-Mobile, in the next few months. The Lumia 720 will initially be available through China Mobile in the Asia Pacific market. No word on when or if it will reach the US or Europe.