Dropbox desktop client gets a makeover and real-time notifications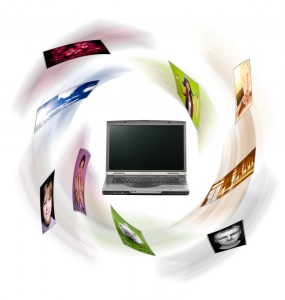 File-sharing Dropbox has updated its desktop client for Windows, Mac and Linux with the release of Dropbox 2.0 FINAL. The new build debuts a major revamp of the user interface, accessed when the user clicks the app's menu bar or Taskbar Notification area icon.
At the present time, the new menu system is only available to Windows users running XP or later, and Mac users running Snow Leopard (OS X 10.6) or later -- it has not yet been implemented in the Linux build.
The new menu is more graphically pleasing affair than its predecessor, displaying a summary of recently changed or shared files complete with file type icon or thumbnail preview for identification purposes. Rolling the mouse over an item reveals a Share button, which whisks the user off to the Dropbox website for setting up a public file-sharing invite.
Users should also get notifications when other Dropbox users share items with them -- in the case of files, it's a straight link to the file itself via the Dropbox website, while folder invites can be accepted or declined from here. Once accepted, shared folders are accessible from the user's own Dropbox folder.
The new build also provides real-time notification of invites and other sharing functions -- via the program icon in Windows and the Notification Center in OS X, while shortcuts at the top or bottom of the pop-up menu provide quick and easy access to the user's locally hosted Dropbox folder as well as their Dropbox account online.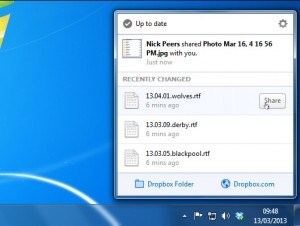 Features displayed on the old menu bar -- including how much space is left in a user's account as well as the current sync progress -- have been relegated to a new settings button. The update also fixes a bug where discrete graphics would be enabled on OS X laptops along with other small, unspecified bug fixes. Support for Brazilian Portuguese has also been added with this release.
In itself, the new features -- while pleasing on the eye -- don't offer an awful lot to get excited about, but highlight Dropbox's new focus on sharing as well as backup and syncing. They follow similar functionality appearing on recent updates to the mobile versions of Dropbox, including Dropbox for iOS 2.1.3 and Dropbox for Android 2.3.3.
Dropbox 2.0 FINAL is a freeware download for Dropbox users running Windows, Mac or Linux.
Photo credit: mojito.mak[dog]gmail[dot]com/Shutterstock