Intel brings Android 4.2.2 Jelly Bean alongside Windows 8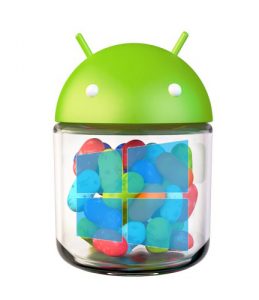 Intel Open Source Technology Center has released an Android 4.2.2 Jelly Bean developer preview build of "pre-alpha quality", which is also "buggy and not highly optimized", albeit one that has a major trick up its sleeve. Unlike the common version of the green droid operating system, which mostly runs solely on the ARM architecture, the aforementioned developer preview build -- dubbed Android-IA -- is designed to work on Intel's x86 processor architecture used on Windows-compatible devices.
So what would you need to run this "buggy and not highly optimized" Android 4.2.2 build? Intel says that Android-IA can only boot with UEFI mode enabled within the BIOS, which straight off the bat narrows down the list of compatible devices and therefore the ability to run this green droid build, and includes support for dual-boot alongside Windows 8. The chip maker also warns that even if your device is theoretically compatible, in order to dual-boot with Windows 8 onboard there are certain aspects to be considered beforehand.
The installer will "not disturb" Windows 8 on EFI-based devices, but it needs unpartitioned space in order to carry on with the process and you will need to choose to dual-boot alongside Windows 8, because otherwise Intel warns that the installer will erase the entire disk. The company also says that users should back up their personal data beforehand and that the command line interface for the installer is somewhat "crude at the moment" and that it will be improved in the upcoming weeks.
The Android 4.2.2 developer preview build comes with the Linux 3.8.0 kernel and signed modules, interactive installer, Gummiboot bootloader, Mesa software library that is based on the freedesktop upstream and an unified installer. The unified installer, however, is touted to work for all compatible devices except the Samsung XE700T tablet, which needs a separate one that Intel also provides.
By and large, Android-IA has to be properly installed on an USB flash drive and the user must set up the device as to boot from the USB flash drive and choose "Install Android to hard disk" from the boot menu, in order to get the green droid distribution up and running. It's not a complicated process but it requires a methodical approach.