Use YouTube Ratings Preview to find the best videos on YouTube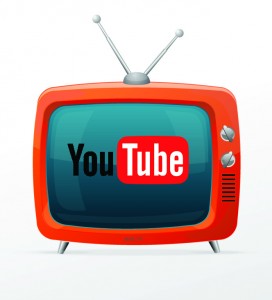 While YouTube's vast choice of clips means there's always something good to watch, tracking down the best videos can take a while. Especially if you're clicking each clip in turn, checking the ratings, then returning to your search results to try something else.
Install YouTube Ratings Preview, though, and you don't have to worry about that any more. This smart Firefox extension (also available for Chrome) highlights the best-rated videos immediately so you can spot them at a glance.
Once installed, a Likes/ Dislikes bar under every video thumbnail provides a general idea of its popularity (more green is good, more red really isn't).
And if you need precise figures, just hover your mouse cursor over the bar (and it needs to be the bar, not just the thumbnail) to see the percentage of likes and dislikes, the total number of votes, and the overall rating.
YouTube Ratings Preview has some useful configuration settings, too.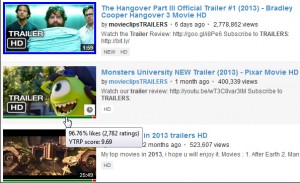 Enable the Highlight option and the best videos on the page will have a blue box drawn around them, so you don't even have to bother with looking at individual bars.
And while those bars are very narrow -- only 4 pixels, by default -- you're able to increase them up to 7 pixels, if that's an issue on your device.