New Kinect for Windows SDK coming March 18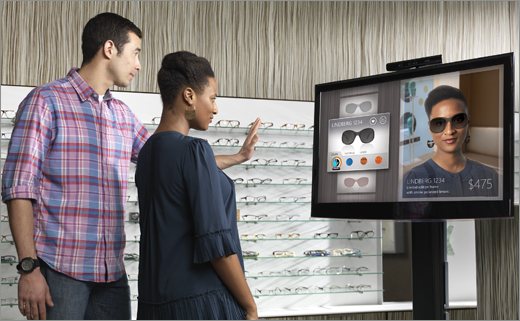 Yesterday at the Engadget Expand conference Microsoft's Bob Heddle, the director of Kinect for Windows, announced a new software developer kit is coming very soon -- tomorrow, in fact. Version 1.7 will be made available March 18, and Heddle promised it will be the "most significant update to the SDK since we released the first version a little over a year ago".
Version 1.7 promises new interaction, including push-to-press buttons, grip-to-pan capabilities, and support for smart ways to accommodate multiple users and two-person interactions. Heddle explains that "we wanted to save businesses and developers hours of development time while making it easier for them to create gesture-based experiences that are highly consistent from application to application and utterly simple for end users".
The company is also adding more features to Kinect Fusion -- a service that create accurate, full, 3-D models. The Kinect for Windows SDK 1.7 will now include OpenCV and MATLAB Samples to allow developers to build advanced Kinect-enabled applications while using industry standards.
The new SDK also marks a milestone of sorts. Microsoft will be making Kinect for Windows code samples available through CodePlex -- marking the first time Kinect code has ever been available through an open-source resource.
Heddle promises that the new features will be "fully compatible with all previous commercial releases, so we encourage everyone to upgrade to the new version". If you want to check out the on-stage demonstration from Heddle then there is a video available for you now.
Photo Credit: Microsoft