SugarSync now a little sweeter on Mac and Windows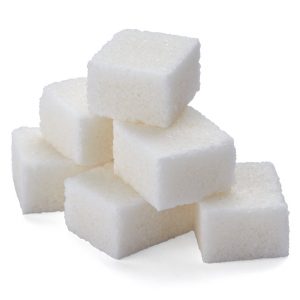 Cloud backup, sync and sharing tool SugarSync 2.0.9 has been released for Windows and Mac. The tool, which provides desktop access to SugarSync cloud storage, has gained three notable feature improvements alongside general performance and stability tweaks.
Chief among these are drag-and-drop improvements alongside better visibility of features for showing folders from a specific computer. Windows users also get to choose which drive letter to assign to the SugarSync virtual drive.
SugarSync 2.0, released last month, added a number of new features, including an option to view which folders are synced with which computer. After users complained of difficulty accessing this feature, version 2.0.9 has made the Device Filter more visible. Now users will see "All Folders" displayed prominently below the application's four navigation tabs: clicking this reveals options for selecting a different computer to view alongside an option for viewing cloud-only folders.
Version 2.0.9 also debuts significant improvements to the application's drag-and-drop capabilities. Now users can simply drag a folder on to the Sharing or Cloud tabs and wait -- after a brief pause the app will automatically switch to the appropriate view if it's not already visible.
The final improvement concerns Windows users: version 2.0 introduced support for mounting the SugarSync cloud drive as a virtual drive. Version 2.0.9 allows users to designate a specific drive letter for the virtual drive -- the option can be found on the General tab of SugarSync's Preferences dialog.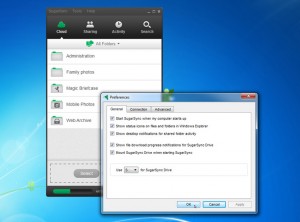 The update is rounded off with a range of unspecified bug fixes, which SugarSync claims will improve stability, plus address various formatting and display issues. SugarSync 2.0.9 is available now as a freeware download for Windows and Mac users. SugarSync for iPad and iPhone, and SugarSync for Android are also available. SugarSync offers a free 5GB storage plan, as well as paid-for plans, with prices now starting from $7.49 a month ($74.99 a year) for 60GB.
Photo Credit: Picsfive /Shutterstock