YouTube reaches one billion unique monthly visitors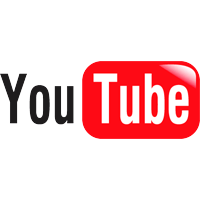 Despite our recent disdain for Google, there's no denying the Mountain View, Calif.-based company is a juggernaut when it comes to web traffic. It totally dominates search and its YouTube subsidiary, which has just announced a brand new milestone, is equally unstoppable in the online video market.
The YouTube team claims the service "now has more than a billion unique users every single month", which is a phenomenal figure. The service, which was started back in 2005, has been growing steadily since inception and was purchased by Google in 2006, perhaps saving the video company from being litigated out of existence.
While that number of regular visitors is huge, the breakdown provided with the announcement is even more staggering. Consider what the numbers really mean -- one out of every two people on the Internet visits YouTube. The company further puts it in perspective this way -- "Our monthly viewership is the equivalent of roughly ten Super Bowl audiences. If YouTube were a country, we'd be the third largest in the world after China and India".
The team wraps up with a message to all of its users "From the aspiring filmmaker in his basement and the next great pop musician, to the fans all around the world who tune in, subscribe and share their favorite videos with the planet, thank you for making YouTube what it is today". Now where can the company go from here?