SMPlayer adds automatic update checker and other tweaks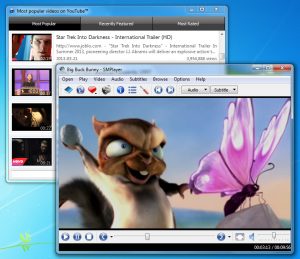 Ricardo Villalba has updated SMPlayer, his open source media player and front end for MPlayer, to 0.8.4.
And if you're a fan of the program then the good news is that you'll no longer have to manually check for updates: this build now does so automatically, and alerts you whenever a new version is available.
Subtitle handling is enhanced with new support for encoding ISO-8859-16.
There's also a new option to define the frames per second for external subtitles (right-click, select Subtitles > Frames Per Second, and choose from Default, 23.976, 24, 25, 29.970, 30).
Apparently the video equalizer dialog has been rewritten. Whether this is just an interface issue, or might help people who've had problems getting the equalizer working, isn't clear, but if you've had issues with that area of SMPlayer before then you should try this build.
Elsewhere, there are new Thai and Hebrew translations, along with some undefined "bug fixes". And if you're interested in the technicalities, the SVN log has now been moved to assembla.
This isn't the most significant of updates, then, but the automatic update checker is worth having. And if you've not upgraded in a while, it's also worth remembering that the previous edition had an important fix for YouTube playback. Either way, SMPlayer remains a likeable media player with lots of features: go check it out.