Google Now for Chrome not now but very soon, latest browser build reveals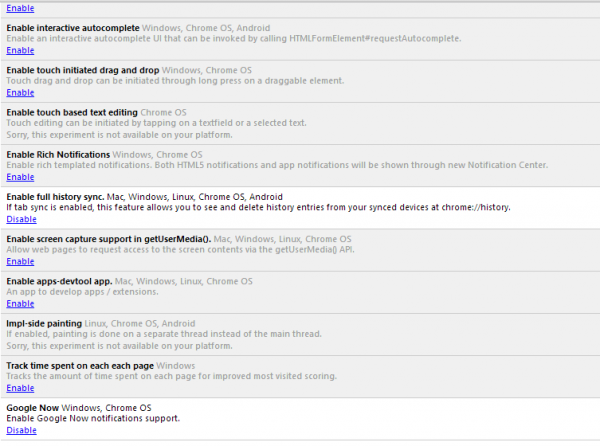 Back in March, which was not so long ago, we learned that the Android feature that is all the rage would likely come to Chrome the browser and operating system. François Beaufort uncovered code that seemed to confirm the coming inclusion of Google Now, as Beaufort seems to uncover everything -- to the point where the search ginat recently threw up its proverbial hands in frustration and finally hired the man.
That day has arrived...in a manner of speaking. The latest build of Chrome Canary, the developer channel version of the browser, has hit the streets and version 28 comes with the initial framework for Now integration.
The service is disabled by default, but you can remedy that by heading your browser to chrome://flags and scrolling all the way to the bottom of the page. Here you can flip the "enable" switch, but do not expect much. For the moment the service is more like "Not Now". Google has not yet flipped the final switch to enable the server that will power it -- or perhaps it has, but the URL is not yet known.
Either way, the service does not yet actually work, but now we have even more confirmation that it is actually on the way. Though, Canary has been known to take away services after initial testing in the past. However, this one seems rather important and I doubt Google would simply scrap the plan. As my colleague Joe Wilcox said in his initial post on this -- it has the power to change everything.