Amazon AutoRip now gives users free MP3 versions of past vinyl purchases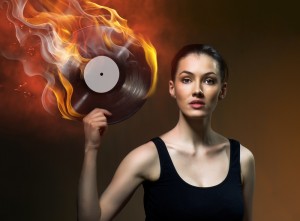 Although it sounds like a slightly late April Fool's joke, Amazon has today announced it will be giving customers who have purchased vinyl records from Amazon dating back to 1998, free copies in MP3 format.
It forms part of the AutoRip service which automatically adds MP3s of past and present CD purchases to the shopper's Cloud Player libraries.
It's actually a pretty good idea in my opinion, and Amazon says that "thousands of records, including titles from every major record label, are available for AutoRip", with more titles being added all the time.
What's particularly great about the service is you don't have to do anything. If you've purchased records which are AutoRip compatible, Amazon will rip them and make them available to you in 256Kbps quality. You'll get an email alerting you once they've been added to your cloud library.
According to Steve Boom, Vice President of Digital Music for Amazon, "AutoRip has been wildly popular with customers since it launched earlier this year. It's a fun experience to suddenly find CDs you purchased just today -- or 15 years ago -- added automatically and free of charge to your digital library. We're thrilled to extend this experience to vinyl records. Many of our music customers are vinyl fans and it's traditionally been very difficult to make digital versions of vinyl records -- now customers can enjoy the albums they buy wherever they are, not just when they have access to a record player".
So what's next for the AutoRip service? I think it's a safe bet we'll be seeing cassettes added at some point before the year's out.
Photo Credit: Yuganov Konstantin/Shutterstock