Microsoft releases half-ready Windows Phone app sale site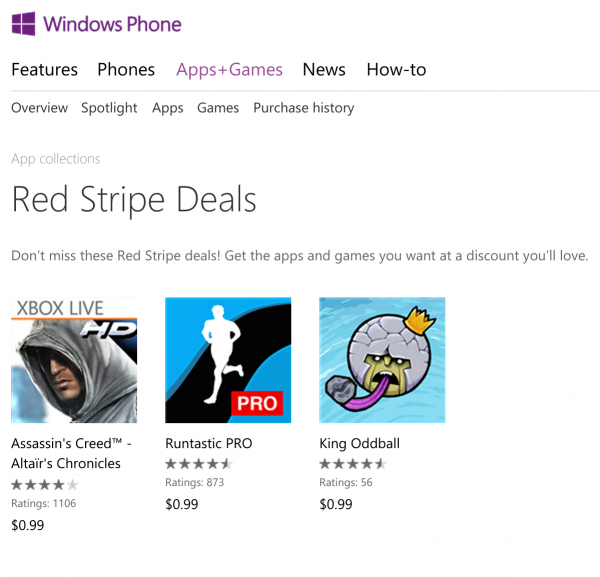 I suppose I could be charitable and say Microsoft's heart is in the right place with its latest Windows Phone announcement. The fact is rivals like Amazon and Google needed some good competition from new kid on the mobile block. The Amazon Android App Store offers a paid app for free everyday and Google Play regularly has sales for various causes for celebration that the company cooks up. Microsoft has reason to come up with a bit of competition against those things, and today does just that.
The company announces its new "Red Stripe Deals" site and, no, it has nothing to do with Jamaican beer. The new site is a collection of apps and games that have been discounted for Windows Phone customers. The concept is a great idea and is sure to be a hit for the mobile audience.
So why do I complain of the launch? Not because of the concept, but because the company chose to announce before it was actually ready. When Microsoft's Michael Stroh told us of the site it had exactly one app -- RunKeeper. As of this writing, the sale site has progressed to the three apps that Stroh promises, all of them at $0.99.
Red Stripe Deals is certainly a good concept and I have no doubt that Microsoft will continue to update with what it calls "weekly bargains on stellar apps and games". However, if the company truly wishes to compete with Android and iOS then it may wish to consider giving the site a bit more variety, especially given that Amazon offers seven paid apps for free every week.