What is Facebook's new Home on Android?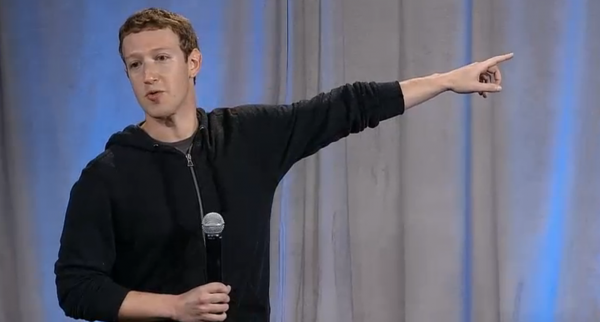 It's the question many people have asked since the social network announced its April 4 event one week ago. This live blog answers the question.
Today's "new Home on Android" follows by nearly a month, a massive user interface redesign, as Facebook unifies the look and feel across devices and puts more emphasis on mobile. Obviously Android is part of that. Paragraphs are reverse order, with newest up top. All times EDT.
1:45 pm. Finished. That was quick.
1:44 pm. Given how many people around the globe still don't have the Internet or PCs, the definition of a computer isn't set for anyone, or even most everyone. "A lot of that definition will be about people first".
1:42 pm. Zuckerberg is back, saying that in one sense Home is just an evolution of the Android app. But it's more, flipping around the PC paradigm of apps first to people first, which makes more sense today.
1:41 pm. HTC First sales start April 12 for $99.99. AT&T preorders begin today.
1:38 pm. Facebook Home is preloaded and optimized for HTC First, which is available in four colors.
1:37 pm. AT&T and HTC execs on stage. HTC First is the Facebook Home phone.
1:36 pm. Wow. It's an OEM program for Facebook.
1:35 pm. "We've created the 'Facebook Home Program'", Zuckerberg says. AT&T and HTC have built the first phones with the experience.
1:33 pm. Facebook Home initially will be available April 12 for HTC One and One X and Samsung Galaxy S III, S4 and Note II. Well, so much for my Nexus 4.
1:31 pm. Zuckerberg is back. "We think this is the best version of Facebook there is".
1:30 pm. Facebook will update Home monthly.
1:28 pm. Home will be available from Google Play. The Facebook skin will be available for phones first and tablets within a few months.
1:27 pm. "You can manage multiple conversations with a single tap".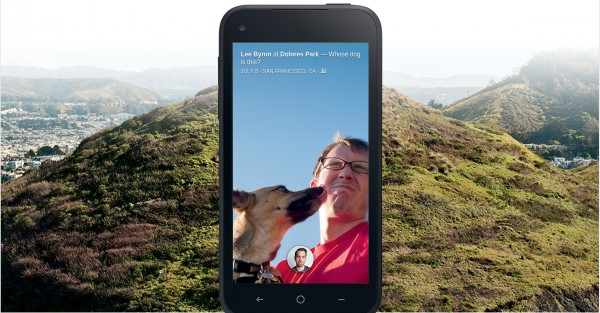 1:26 pm. Texts and Facebook messages "share the same Chat head design".
1:25 pm. "You can quickly pop into these conversations" -- over the app currently being used.
1:24 pm. "With Chat Heads, you can talk to whoever, wherever you are in your phone.
1:23 pm. Joey Flynn takes the stage to discuss the new messaging experience. "You should be able to talk to your friends wherever you are in your phone".
1:21 pm. Apps are still important, so there is a launcher to reach them.
1:21 pm. Next up is Notifications. Idea is to shift focus away from apps to people, Mosseri says.
1:20 pm. Mosseri calls Cover Feed the foundation "for what we've done". The screen is beautiful, bleeding edge everything.
1:18 pm. Adam Mosseri is on stage. Cover Feed anchors Home, when the phone is turned on.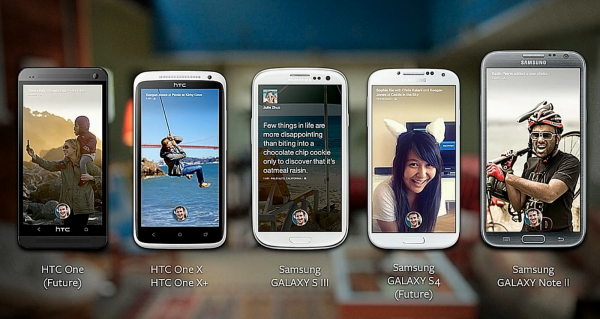 1:15 pm. He's talking about something called Chat Heads. "Messaging is treated just like another app. We all want to talk to people not apps". Chat Heads is available anywhere from Home.
1:13 pm. "With Home you see your world through people, not apps".
1:12 pm. Facebook is introducing a new homescreen called "Home". It's a skin, but much more.
1:11 pm. Zuckerberg spends some time praising Android for its openness and how that allows Facebook to extend from the core platform.
1:10 pm. "We're not building a phone. We're not building an operating system".
1:08 pm. Facebook doesn't want to build a phone that only a few people will use. "We want to build the best experience...on every phone".
1:08 pm. "We want to flip that around" -- and bring people forward before apps.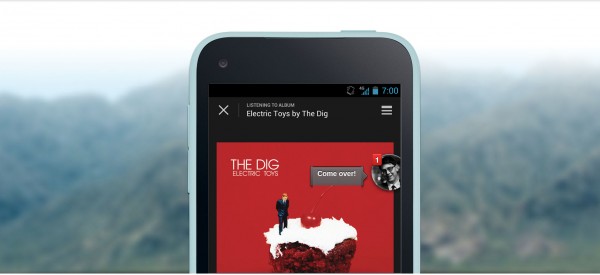 1:07 pm. "We have our phones with us all the time", Zuckerberg says. "That's being human", he says referring to how we use phones to connect and communicate.
1:06 pm. Zuckerberg asks what if phones were "designed around people not apps? It would feel very different". He explains that the priority has been apps first, which no longer makes sense.
1:05 pm. Twenty percent of time spent on phones is in Facebook, 25 percent when adding Instagram, Zuckerberg says. "We spend our lives sharing and connecting".
1:04 pm. CEO Mark Zuckerberg is on stage, talking about the new thing.
1:03 pm. We're late. I have audio music only so far.