With its new video calling feature can Vonage Mobile really take on Skype? [Q&A]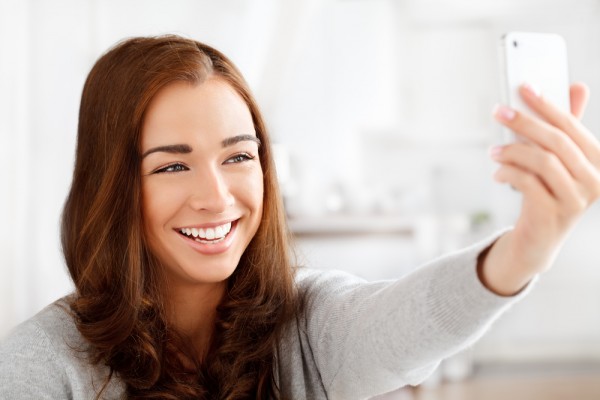 On Tuesday, Vonage introduced free video calling into its mobile app for iPhone and Android, rounding out a suite which already offers features like free app-to-app calls, texts, photo and location sharing, as well as international calling.
I chatted to Nick Lazzaro, Vonage's SVP Product Development, Information Technology and Managing Director Mobile Services, about the new addition, the company's plans for the future, and what he thinks is next for the mobile industry.
BN: Tell me more about the new video capability in Vonage Mobile.
NL: We've launched Vonage Mobile with video calling as part of the ongoing expansion of our mobile platform. Vonage Mobile lets users make video calls to other app users with terrific image quality and high-definition voice. Video is available now for Android and iPhone devices and allows users to make free video calls over Wi-Fi and 3G/4G. The Vonage Mobile app is a free download from Google Play and the iTunes app store, and it's easy to register, invite friends and start making free video calls immediately. To use the feature, users simply tap the "Video" button from within the app to connect their video call to another app user. If the person being called is not available, the caller is able to send a free text message letting them know they were trying to call.
BN: Why add video calling to Vonage Mobile now?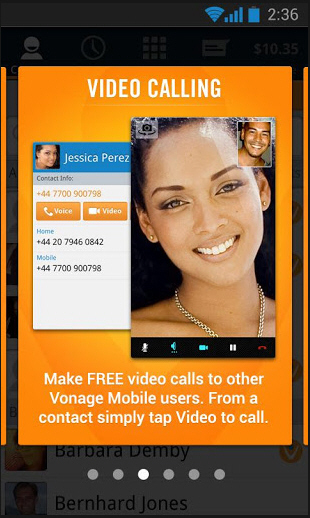 NL: Our goal is to continue to make Vonage Mobile the most comprehensive communication solution for voice, messaging and now video -- and improve upon the user experiences already provided by other apps. Our first order of business was to deliver free app-to-app calling and messaging and, true to Vonage's heritage, ultra-low international long-distance calling. With this foundation, video was our most logical next goal.
BN: What are the features of video calling with Vonage Mobile?
NL: We've worked to make Vonage Mobile video calling as seamless and flexible as possible, so while making video calls on 3G/4G or Wi-Fi, users can toggle between front and back cameras, switch between voice and video mid-call, mute the line and use the app with Bluetooth.
BN: Skype has similar offerings. What are the difference between Vonage Mobile and Skype?
There are several significant features that differentiate Vonage Mobile. First, Vonage Mobile allows you to access your existing contacts to build a global personal free calling and texting network. Users can invite multiple contacts via SMS to join their free calling and texting community, and for each friend who downloads and registers for Vonage Mobile, users will earn $1 of credit (up to $10) as part of the app's Referral Program. The app also mirrors your mobile phone experience -- and uses your existing mobile identity -- to make a phone call or send a text message. Vonage Mobile also offers international long distance calling with per-minute rates that are, on average, 30 percent less than Skype and 70 percent less than major carriers.
BN: Vonage became well known for home phone service via VoIP. What motivated the addition of mobile, and what are the company's plans for the future?
NL: Our Vonage home service continues to be very popular -- especially with the unlimited international long distance calling offered by our flagship Vonage World plan. But with the explosion of mobile, our customers were asking for greater mobility and we've delivered that through Vonage Extensions and Vonage Mobile.
Vonage Extensions lets our subscriber customers extend their home plan for free to a second phone line, including a mobile phone. Our Vonage Extensions app for iPhone and Android enables one-touch international calling anytime, anywhere over 3G/4G or Wi-Fi. Today, 28 percent of our customers have signed up for Vonage Extensions and one out of four Vonage international long-distance calls is originated from a mobile.
Vonage Mobile gives any Android or iOS user the opportunity to tap Vonage's global network to make ultra-low cost international calls, plus make free app-to-app voice calls, texts and now video calls. Our plan is to continue to deliver new innovations that solve today's consumer calling problems -- whether those are mobility, convenience, cost, flexibility or network.
BN: This would seem to transform how Vonage defines itself to consumers, right?
NL: We've been defined as a telco company or a VoIP provider, but we see ourselves today as a technology company. We apply our innovations in technology and software to solving communications problems for consumers, and that's where we believe we provide the greatest value for consumers and the business marketplace as the communications world continues to converge and compress across the globe.
BN: With the number of OTT (Over-The-Top) apps on the market, do you believe major carriers are beginning to see a need to integrate more OTT communications apps to stay competitive?
NL: We've seen an increasing innovation in communications and it's creating a compression in the pricing and a migration of communications to the lowest-cost networks. It's great for consumers and I think carriers are taking notice of this trend. Some are developing their own OTT apps and many may look to partner with OTT providers who can help them more quickly participate in this growing global communications trend.
BN: It seems the mobile industry is constantly evolving and pushing for the next best thing. What do you think is next for mobile? Where do you see the industry headed?
NL: There is a great convergence in communications as more communications networks and devices proliferate in the consumer marketplace. Simplifying this experience for consumers and helping them manage their communications and their growing social graphs is going to drive a certain amount of innovation.
There is also a great compression in international communications pricing for voice, messaging and roaming, which is fostering the migration of communications and data traffic to the lowest cost solutions.
Consumers will play a role by demanding solutions that have superior user experiences and are easy to access and incorporate into their everyday lives.
Companies like Vonage will continue to develop new innovations and solutions that simplify user experiences and facilitate the migration of traffic to cost-savings channels -- for our subscriber customers and any consumer looking for easy, low cost solutions to communications. We believe communication should be like email -- wherever and whenever you want it -- and in a way that is easy, convenient and affordable.
Understanding these key trends and how they play in mobility and the way people interact with mobile technology will continue to drive innovation in the industry.
Photo Credit: Bevan Goldswain/Shutterstock