PC Hunter finds what ails your PC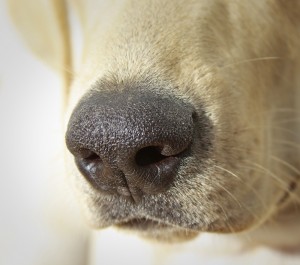 Task Manager, Regedit and Explorer are fine for basic Windows troubleshooting, but if your system is having real problems, or you're trying to manually remove a virus, say, then stronger medicine will be required.
And it would be difficult to find anything quite as strong as PC Hunter.
At first glance the program seems much like many similar system information tools. There's a tab listing your running processes, for instance. A second covers your Windows startup programs, while others detail your Windows services, file associations,
Look a little closer, though, and you'll find many tabs have several sections. So "Startup Info" lists services and scheduled tags along with the regular startup programs, while the "Network" tab covers open network connections, IE plugins, HOSTS file, and more.
There are also many sections aimed squarely at experts: Ring 0 hooks, Ring 3 hooks, filter drivers, DPC timers, HAL callbacks, file system filters and callbacks and a whole lot more. (Fortunately you don't have to explore any of those unless you really want to.)
PC Hunter has built-in file and Registry browsers, too. And that could very useful if, say, a virus has disabled Regedit, or Explorer is unstable and won't work properly.
And most important of all, PC Hunter isn't just producing static text reports. It can also carry out useful functions on the various objects it identifies.
For example, if you're having malware problems then you might want to delete several programs at once. No problem: click Process, select the offending items, right-click one of them, and there are options to kill all the processes, "force kill" if they're stubborn, even delete the process executable after it's been terminated.
If you're the technical type then there are all sorts of powerful tools at your disposal. You don't only get to view suspect system hooks, for instance – the program can even run a disassembler at the relevant address to get a clearer look at what's happening.
But again, you don't have to explore these technicalities, and the program has plenty of more straightforward options available. So if you're wondering which processes have a particular file open, for instance, just click File, right-click the file and select "View Handle" for a list. While other right-click options allow you to search for a file online, upload it to check for malware, verify its process signature, repair a file association, delete a user account and more.
One issue we did notice here was a performance lag in some windows. Expand a folder tree in the File browser, for instance, and there was a noticeable delay. And this can lead to some initial confusion if you click something, see there's no instant response and click it again. But you'll figure it out within a few minutes.
There are some minor interface irritations. The File Handles window opens at too small a size, for instance, and it can't be resized, only maximised. Not a big deal at all, but it is annoying.
And the layout of the program as a whole means it's not quite as comfortable to use as, say, Process Hacker or Process Explorer. If you just need an expanded Task Manager then they're still your best option.
PC Hunter is still an excellent tool, though, packed with functionality, and if you're ever likely to go hunting malware manually then you need a copy to hand. Give it a try.
Photo Credit: cbeniel/Shutterstock