Rackspace helps developers create mobile apps on the cloud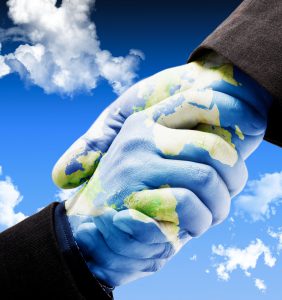 Enterprise-hosting service Rackspace has launched a new cloud mobile partner ecosystem that brings together various trusted solutions to make it easier for developers to design, build, test, deploy and scale mobile applications on Rackspace's open cloud.
According to Rackspace, developers can start building mobile apps on a pre-configured cloud backend, without needing to reinvent the wheel every time they start work on a mobile project.
Partners in the new initiative include StackMob, for mobile backend-as-a-service (MbaaS), SDKs, push services and app usage analytics; Sencha, a mobile HTML5 toolkit; New Relic, for real time performance metrics; and SOASTA, for load and performance testing across the mobile app lifecycle.
"Mobile technology is disrupting all industries. Businesses, from startups to enterprises, are aggressively building out their mobile presence. By launching a powerful new ecosystem, we are enabling mobile developers to innovate faster," John Engates, CTO of Rackspace explains. "Our pre-configured mobile stacks were developed based on our experience with hosting thousands of complex applications. These stacks are reducing complexity for mobile developers who no longer have to reinvent the wheel every time they build and deploy mobile apps. By wrapping Fanatical Support around these new mobile tools and capabilities, we've created a unique developer experience that's unmatched in the market."
Speaking about becoming one of Rackspace's new mobile application developer partners, Ty Amell, CEO and Co-Founder of StackMob adds: "Entrepreneurs and enterprises need a quick way to create apps but they also need a platform that is reliable and supported. StackMob and Rackspace will provide a rock-solid open cloud platform for mobile application developers to create the very best apps for their customers with confidence".
Photo Credit: Minerva Studio/Shutterstock