Google finally brings its Map Maker tools to the UK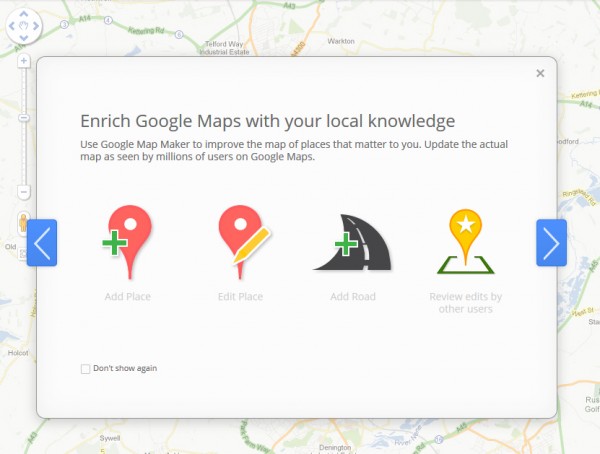 Google's digital maps are some of the very best in the world, and getting better all the time thanks to contributions and improvements from an army of users who submit additional details such as roads, rivers, railways and building outlines using Google Map Maker.
Map Maker was initially only available to users in more poorly mapped countries (such as Vietnam, Jamaica, Iceland, Cyprus, and Pakistan), but after successfully introducing it into territories like the US, Australia, New Zealand, Canada, and France, Google has finally made the tools available to residents in the UK.
From today, Google is inviting British users to help improve its maps by adding knowledge of their local areas. Additions and alterations are reviewed by other users and Google's Maps team, before being made live on Google Maps, Google Earth, and Google Maps for Mobile.
Today's launch has been marked with a MapUp workshop in Bletchley Park (the site of secret British code breaking activities during WWII and birthplace of the modern computer). The difference is already very impressive with new features like blocks and huts appearing where previously it was all just white space.