ServicePower lets firms manage their workforces in the cloud [Q&A]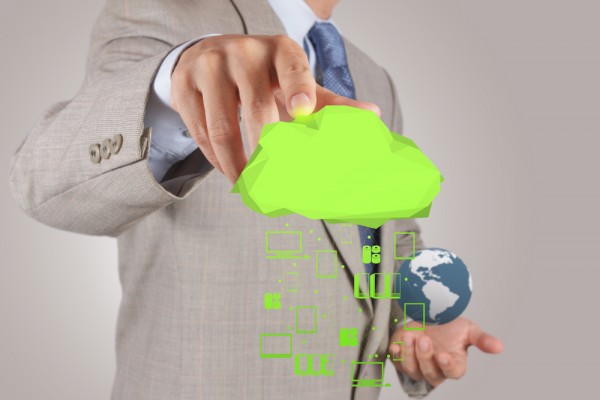 ServicePower -- a mobile workforce management software provider -- is seeing more and more companies turning to a workforce model that relies on a mix of full-time employees, third-party contractors, and independent technicians being brought together and managed seamlessly in one place using the power of the cloud.
I chatted with Mark Duffin, CEO and president of ServicePower, about the changes he's seen recently, the data his firm collects, and why cloud deployment has become so important to his company and its clients.
BN: For the benefit of any readers not familiar with ServicePower, can you tell me about the platform and what it does?
MD: ServicePower Technologies provides a mobile field management software platform that enables clients to mix labor resources -- utilizing full-time employees, contractors, and third-party resources while easily controlling, monitoring and analyzing scheduling and operations.
Our clients use the platform to manage customers, inventory and finances. It enables them to schedule, optimize and dispatch jobs to field resources, while collecting real time job status information, and asset location data. Our platform manages time cards for employees, payments to contractors, and also provides the end-to-end business intelligence to manage the whole process with an eye towards cost control, increased profit margin, increased productivity and utilization, cycle time control and enhanced customer satisfaction.
BN: If you're dealing with scheduling and delivery, is this a tool that could be used by Amazon, for example?
MD: Any organization that needs field resources to perform service, installation, delivery, inspections, etc., can use our field management platform to ensure that they have resources with the correct skills, in the right geography to execute against its customer commitments.
Our platform enables retailers and e-tailers, for instance, to focus on selling product, rather than manually determining the best route for a series of deliveries. Our software platform will determine the best field resource from amongst employee, third party contractor and on demand technician labor pools. It will communicate the schedule of jobs as well as the real time status of the event, via our mobile application, which can be used from any handheld device capable of browsing the web. It also will pay contractors for work performed, and generate business intelligence that can then feed the field management process.
So, companies like Walmart, or Amazon, for instance, can use the ServicePower platform as an extension of product sales, enabling them to drive incremental services sales, as well as build customer 'stickiness' since they can offer the product, as well as delivery, initial installation and service in the future.
BN: ServicePower started life as a scheduling tool, but now it also manages operations, inventory, digital assets and tracks data in all of them. Was it always the plan to support so many services and to enter the world of big data?
MD: ServicePower's vision evolved over the last five years to a complete end-to-end solution, rather than independent products that address organizations with a single labor resource pool.
We've learned that in order for our clients to become best-in-class field service organizations, they must be able to seamlessly tap into multiple labor resource pools, enabling them to achieve metrics around cost and margin control, demand seasonality, productivity and utilization, cycle time, and customer satisfaction.
Our goal has always been to provide the best field management tools. The completed platform now enables clients to get all functionality they need from a single source vendor.
All field service organizations are operating in a big data environment, due to the increase in the collection of data, through sources like mobile devices, software logs, and wireless networks.
Our field management platform gives them the tools they need to use that data to plan, execute and analyze.
BN: What type of data do you collect and how do you use it?
MD: Our platform collects:
Field resource skills
Field resource geography, including a the level of knowledge of an area for employed or dedicated field resources
Field resource efficiency (how well they can execute what they're scheduled to do related to job length)
Travel times from location to location
Mileage costs, fuel utilization
Driving behavior
Cost of overtime
Cost of a particularly routed set of jobs, versus the cost of a differently routed job set
Total job cost
Shift adherence
SLA adherence
Schedule adherence
Centralized dispatch management throughput improvements
Decreased rework/truck rolls
Productivity
Utilization
Capacity
Labor rates
Parts usage
Quality scores
Part failure rates
Cycle time
Job status
GPS location
The data is used to drive not only the scheduling behavior of the platform, in terms of who is scheduled for which jobs, but also uses the data to drive planning and forecasting, and continuous execution improvements.
BN: You've recorded job complete times across multiple industries? Any trends?
MD: The trend is that job times differ greatly around different industries but travel times by and large do not. Nor should job times differ by training for an employee. Interestingly, we have found that in urban areas, travel times often reduce when utilizing our solution. The real importance with job times isn't that each industry is different but that we've seen common best practices which improve job times and ultimately customer satisfaction. Those standards are to accurately status jobs, report accurate travel times, compare performance of the workforce based on seniority and training, and optimize frequently by more than just travel time. By doing so, the organization can increase capacity, plan for emergency work and meet customer SLA's (service-level agreements).
BN: What makes ServicePower worth paying for as an IT solution?
MD: ServicePower embraced cloud technologies long before the rest of the market did. We recognized that cloud based deployment drove aggregation of jobs within the third-party contractor markets, while increasing adoption of technology due to low cost of entry for independent, often cash-strapped contractors.
By offering our entire platform as a cloud solution, we've also driven cost out of organizations that would have historically paid for the infrastructure to support on premise deployments. We're managing the hardware and software, within the cloud, with the appropriate redundancy and failover safeguards, to provide our clients with the best tools, at the lowest costs.
ServicePower provides clients with the ability to forecast, execute and analyze its operation, while mixing field labor resources to achieve its most desirable field service metrics, yielding a best-in-class field service operation.
BN: Why is cloud-based technology so important to ServicePower?
MD: As stated above, cloud technology is very important to today's field service organization. Cloud deployment, if implemented with rigid redundancy and failover capabilities, enables organizations to utilize cutting edge technology at the lowest cost possible, while still able to realize improvements in productivity and utilization, margin and customer satisfaction.
Cloud deployment drives aggregation and adoption in the contractor markets, while also providing them with cost savings. The addition of our new HTML5 mobile application and S2 Suite business management software, both cloud-based technologies, further enhance our ability to provide our clients with the best possible, least costly mixture of field labor resources to achieve their business metrics.
BN: When choosing a hybrid/HTML5 mobile solution, what factors did you take into account?
MD: ServicePower has been in the mobile application space for many years. With the proliferation of devices and operating systems, it became apparent that our clients, as well as and perhaps most importantly, our third-party contractor networks, required a solution that supports evolving mobile strategies.
So many clients are moving away from outfitting their own technicians with a single device, instead implementing a BYOD (Bring-Your-Own-Device) strategy. That trend, plus the need to secure the same level of real-time job status information from third-party contractors required technology that would work on just about any device a technician may already have in hand.
Working in conjunction with the largest device manufacturers in the world, particularly Apple, ServicePower's team of developers created a browser product that takes advantage of elements found in native apps, to ensure a consistent, OS centric user experience called ServiceMobility. Apple users interact with what looks and works like an iTunes app. Android users interact with an app that looks and feels like a Google Play app.
The ServiceMobility product suite supports key enterprise requirements such as disconnected data, signature capture and barcode scanning, across the product set, and is structured to support our wide range of client needs.
BN: What is one industry that is not currently using your platform, but could benefit greatly from it?
MD: ServicePower has just scratched the surface of the telecom industry. The supply chain is so extensive, with companies ranging from VARs (value-added resellers) to telecom carriers, yet each link in the chain utilizes field resources to execute.
But, ServicePower is uniquely positioned to provide a multi-labor channel solution that is relevant and necessary for telecom supply chain members to execute, whether they provide equipment installation or repairs, infrastructure or consumer based voice and data services.
Our solution enables the telecom industry to optimize their own employed field resources, but also utilize third-party contractors to address geography, skill, and capacity or catastrophe events.
Photo Credit: everything possible/Shutterstock