Windows 8 is the new XP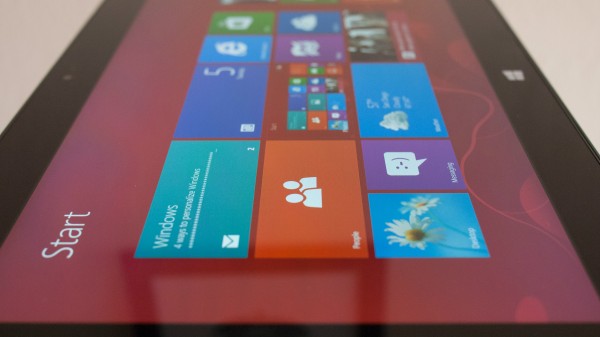 Microsoft's newest and oldest supported PC operating systems share some strange similarities. Windows 8 and XP launched during times of tepid computer sales, forecasts of low adoption and initially weak sales. Neither lifted PC shipments during the launch quarter. Yet the older software went on to be such a workhorse, as much as 40 percent of the install base clings to the OS -- nearly 12 years after launch. That's the future I see. Windows 8 isn't the new Vista, as so many pundits proclaim, but the new XP.
I am quite vocal about the changing of computer eras, a position taken up before Apple started selling iPhone in early summer 2007. But the change is a process gradual at first that accelerates over time. In the case of Windows or the typical personal computer set against cloud-connected devices there can be redefinition, and, with it, renewed relevance. No one should underestimate Microsoft or ignore the past when evaluating present trends. The PC and Windows died before and resurrected.
Two Peas in a Pod
The PC market in 2001, when XP launched, bears stark similarities to 2012, when Windows 8 debuted. Among them:
1. PC shipments collapsed -- in 2001, falling 4.6 percent globally year over year and by 11.1 percent in the United States, according to Gartner, which called performance the worst since 1985. For 2012, shipments fell 3.5 percent worldwide. IDC says first quarter 2013 was the worst since 1994.
2. What analysts say is striking. "Economic conditions combined with saturation issues in developed markets continue to impact PC market growth rates", Gartner's Charles Smulders says -- in January 2002. That should sound familiar to the statements made this year by Gartner and IDC analysts, who fret saturation and slow weak global economies sap PC shipments.
Predictions are similar: "While there is a mood of optimism in the industry, having made it through the bloodbath that was 2001..we do not expect to see a significant upturn in growth until the fourth quarter of 2002" (Smulders, January 2002).
"IDC expects the second half of 2013 to regain some marginal momentum partly as a rubber band effect from 2012, and largely thanks to the outcome of industry restructuring, better channel involvement, and potentially greater acceptance of Windows 8" (Rajani Singh, March 2013).
3. Windows XP and 8 launched during holiday quarters, with high sales expectations. Terrorist attacks and recession muted XP, while cloud-connected device competition and global economic woes hurt Windows 8.
4. Neither operating system lifted slumped PC shipments. Reasons differ and overlap, and many armchair pundits today fail to recognize the now hugely popular XP had a tough start, just like Windows 8.
5. Analysts predicted slow sales for both platforms. Concurrent with XP's October 2001 launch, Gartner predicted sales would not exceed older operating systems for two years.
Last week, Bob O'Donnell, IDC vice president, made startling proclamation: "At this point, unfortunately, it seems clear that the Windows 8 launch not only failed to provide a positive boost to the PC market, but appears to have slowed the market".
Into the Crystal Ball
Windows XP and 8 are, in their respective release frames, major upgrades. XP brought the NT kernel and true 32-bit computing to Microsoft consumer operating systems along with changes to the user interface. The change caused compatibility problems with many existing apps, with games top of list. Meanwhile, at a time of falling PC prices, XP system requirements demanded costlier computers at a time when many businesses and consumers couldn't or wouldn't pay more.
Fast-forward to 2012-13, Windows 8 brings a new touch-oriented user interface that requires costlier PCs that manufacturers are reluctant to ship and consumers are cagey about buying. For example, touchscreen notebooks accounted for just 3 percent of all models last year, according to NPD DisplaySearch.
"The majority of consumers remain unwilling to pay the price premium for touchscreen capabilities on PCs at this stage", Isabelle Durand, Gartner principal research analyst, says. "But, even so, touchscreens and Windows 8 will represent key opportunities for PC manufacturers in the second half of 2013".
Something else: "Touch-screen and PC manufacturers are looking carefully at how successful these initial Windows 8 touch-screen notebook models are in the market, as the touch-screen module requirements for Windows 8 increase module costs, and those requirements are difficult to meet in high volume production", Calvin Hsieh, NPD DisplaySearch research director, says. So, even if consumers would pay, logistical roadblocks prevent rapid rollouts.
As such, the analyst firm sees just 12 percent penetration for touchscreen PCs this year -- remember that's the sweet spot for truly maximizing Windows 8 benefits. Meanwhile, touch panels have 100 percent penetration on tablets, the majority of which sell for less than PCs with similar capability. That makes Windows 8's real sales success a 2014 story, like 2003 was for XP.
But the older operating system's sales surge came in 2004, after Microsoft released a major service pack that should have been designated a new OS version for all the changes. The software giant isn't waiting three years to make changes that matter. Windows 8.1 is expected to ship before holiday 2013.
When I look at XP and Windows 8, I see so many similarities about the state of the PC market, predictions about its future and what pundits say about either platform's failures. Then there is global economic uncertainty, PC saturation and shifting buying habits -- money going during 2001-03 to music players like iPod and big-screen TVs rather than new computers. Consumers displace PC spending for smartphones and tablets today. The devices are different, but the trend is the same.
Judging these market similarities and just how good is the new OS, my guess is that Windows 8, like XP, will become Microsoft's workhorse operating system -- even more than version 7 looks like today. Critics called Windows XP and Vista failures, but only the latter flopped. Windows 8 is the new XP, and that's a good place to be.
Photo Credit: Joe Wilcox