Chrome co-ops rival browsers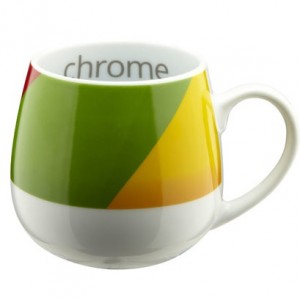 Now here's a head-scratcher for your coffee break. Today, Google released a new tool that allows businesses to make Chrome their default while launching legacy browsers (e.g., Internet Explorer) for apps that need them. Strange thing: Chrome is outdated every 12 weeks.
As a marketing ploy to move IT organizations that have applications demanding some version of IE, Google exacts brilliance. But the Legacy Browser Support add-on defies one of the major reasons many businesses prefer Internet Explorer: Stable releases for long periods.
In June 2011, Google came out all high and mighty with a startling lifecycle change, starting August 1 that year: Support for the two current browser versions only. Given that new stable Chrome builds arrive about every six weeks, the change was unprecedented, particularly for businesses used to adopting one Internet Explorer version for years.
"Why does Microsoft have such incredibly long support cycles?" my former colleague (but still one helluva guy) Larry Seltzer asked two years ago. "Because enterprises demand them. They want stability and predictability so that they can plan. It's the exact opposite of the strategy chosen by Google".
Cyrus Mistry, Google senior product manager, explains the loft-sided benefits: "When companies use browsers that are two or more versions old, employees and developers are unable to benefit from the incredible web innovations of the past four, or even ten years. Deploying a modern browser can help IT bolster security, reduce support costs, and improve browser speed and usability for employees".
Right, but Chrome 24, which released in January, already is outdated. Meanwhile, the oldest-supported IE version released in 2009. Perhaps that's a circumstance lost on Google, which sees opportunity getting these businesses on Chrome now while providing them lifeline to IE-dependent apps. Well, they best be running Google's browser now, since current version 26 could be outdated by the time they test and deploy it.
Regarding the benefits, "with Legacy Browser Support, employees on Chrome are automatically switched to a legacy browser when they begin using an older app", Mistry explains. "IT managers simply define which sites should launch from Chrome into an alternate browser, and then set this Chrome policy for all employees. And while Chrome Frame helps developers build apps for older browsers, Legacy Browser Support lets IT admins of organizations embrace the modern web".
Well that does seem simple enough.
Besides the new legacy-browser-app-supporting extension, Google also released a tool to help business and educational users better define workspaces. One of the contextual cloud computing era's big benefits is access to personal or professional data and content anytime, anywhere and on anything. But the practice also encourages people to commingle behavior, data user experience. Google has a solution. Mistry explains:
We're also introducing cloud-based management of Chrome for Google Apps for Business and Education customers. Now, whether employees are working from the company's desktop or their personal laptop, they will be able to access default applications, custom themes, or a curated app web store when they sign-in to Chrome with their work account. With cloud-based management, IT administrators can customize more than 100 Chrome policies and preferences for their employees from the Google Admin panel.
Both new IT tools are contextual, just in different ways. Back to legacy browser support, perhaps Google defines up-to-date, presuming Chrome always is, differently than I do or many IT organizations. Your definition?