Synei Utilities gets your PC into shape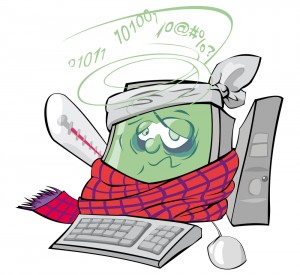 The PC world is packed with supposed performance-boosting suites, most of which are almost exactly the same. You'll have a program to list your Startup programs, another one to delete your temporary internet files, a few system tweaking options – all very predictable (and, usually, not even that effective).
The news that Synei are introducing a very similar range of free tools -- a disk cleaner, services optimiser, startup manager and more -- probably won't fill you with excitement, then. But wait: while the tools are far from perfect, there's more than enough functionality here to make them very interesting.
Take Synei Service Manager, for instance. Optimizing your PC services is a complex business, and even the most experienced user will need a little help occasionally. Just launch Synei Service Manager and the program will quickly recommend which services you should tweak, either to improve performance or restore your default settings.
And it's a similar story with Synei's Startup Manager. The program doesn't just list your startup programs and leave you to decide what to do next; it can compare them with a database of 16,000 items, immediately highlighting anything it believes is unnecessary.
The Disk Cleaner is even better, helping you scan your hard drive for all the usual leftovers (browser histories, redundant system and application files). We've seen this many times before, but Disk Cleaner is unusual in that it actually freed up more space than CCleaner on our test system. And that's before we ran its Deep Cleaner, an extra tool which searches for leftover files by extension (*.TMP, *.OLD and so on).
And Synei System Utilities makes each of these tools available from a single interface, as well as adding some extras (a simple backup module, a documentation-free Windows tweaker, and graphical front ends for Windows defrag and chkdsk). It's nothing too special, but the program does include a scheduler which allows you to run any of its tools unattended, and that could be useful.
Synei's tools do have a few problems. The startup program and service suggestions they make aren't always good, for instance, and that means the utilities really aren't for beginners. You'll need to review the recommendations they make very carefully before accepting any changes.
If you just take any advice as a starting point, though, tools like Service Manager and Startup Manager could be very helpful. The Disk Cleaner is a particular highlight. And, best of all, Synei's programs are particularly convenient to use: they're tiny (the entire suite is under 5MB in size), adware free, portable, and run happily on anything from Windows XP through to 8.
We would still treat the programs with extreme caution. They're new, and will have bugs -- don't run them anywhere that doesn't have a full system backup to hand.
But, if you're looking for some small and simple maintenance tools then Synei's collection shows promise, and we'll be interested to see where the company takes them next.
Photo Credit:  Denis Davydov/Shutterstock